Newest design and profitable Urban waste carbonization stove wood carbonization furnace
Product Description
     Newest design and profitable Urban waste carbonization stove wood carbonization furnace
Main features of carbonization stove:
1. This carbonization stove adopts a two - tier structure design of multi - channel, mainly consist of the drying host, the host , the carbide machine. and Other accessories. Besides, It consists of transmission parts, part of the rack, drying part, the flash layer carburizing, feeding and bulk parts, materials and cooling, gas re - burning, theWater Curtain dust removal, parts of gasifier and related piping and other devices. And according to user needs (custom component ), we could add the Walking mobile parts.
2.  First, The Structural Design of the upper and lower layers make the lower parts fully touch with the hot
air Source. So we improve the heat utilization efficiency from the source based on the first step. Second, for our second lever device, using the waste flue gas heating from carbide to flash the materials, On the basis of the original, we improve the Improved thermal efficiency again. Third, the optimization of multi - channel integrated design, including thethe hot air source ( gasification furnace or stove ) collected exhaust channel, the outer carbide fission heat collecting channel, the inner layer of flash steam collecting channel, burning waste gas collecting channels,  make it possible for improving the utilization ratio of heating  for the third time. The three optimum utilization of the hot air, which eventually drops the temperature of exhaust below 100°C. Signed by the relevant departments, the thermal efficiency is up to 85% devices, Our user of Elias hemp plant in Xinjiang who named the machine " Flax bars carbonation artifact.
Technical Details of carbonization stove:
Biomass Carbonization Plant

Model

BST-03

BST-05

BST-12

BST-20

BST-30

Raw material

Sawdust, coconut shell, wood, rice husk and other biomass material/ waste sludge

Structure

Horizontal

Capacity (kg/h)

300

500

1200

2000

3000

Rotary speed of furnace

3-9 turn/ min

Power (Kw/h)

11

15

18.5

30

55

Host size (Width*Height* Length)

1000*1700*

8000mm

1300*1900*

8500mm

1600*2200*

8500mm

2200*2800*

8500mm

3000*3300*

8500mm
 Process flow diagram of carbonization stove::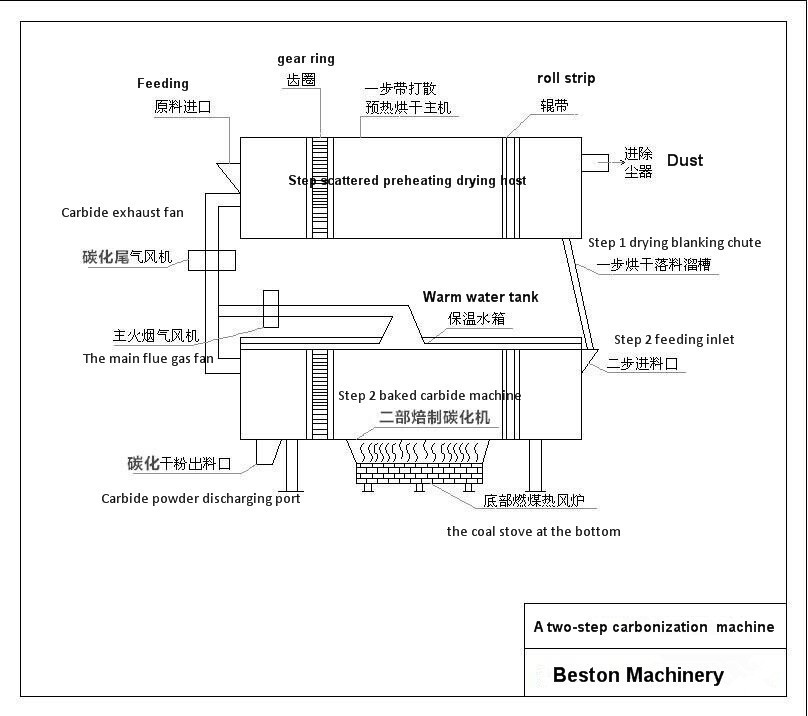 The Raw materials and the end products of carbonization stove:

Sawdust, Rice Hull, weeds and shells ( skin ), straw, such as biogas residue biomass, municipal solid waste, sludge, paper - making Slag, and other organic produce, etc.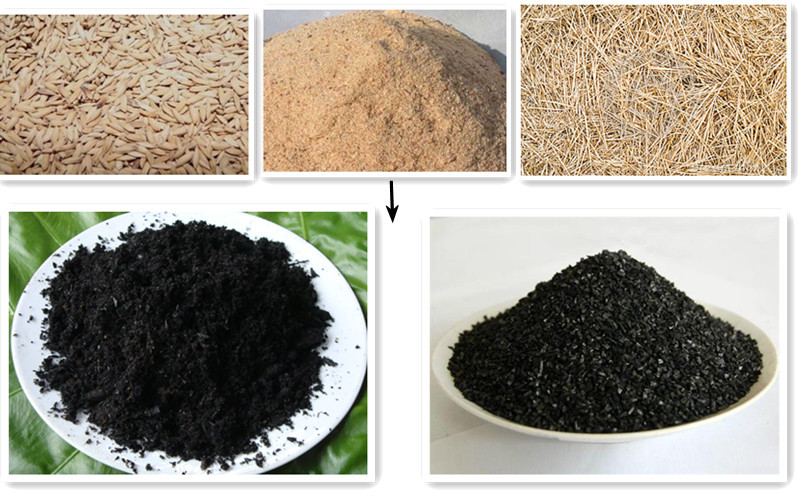 The real photos of carbonization stove: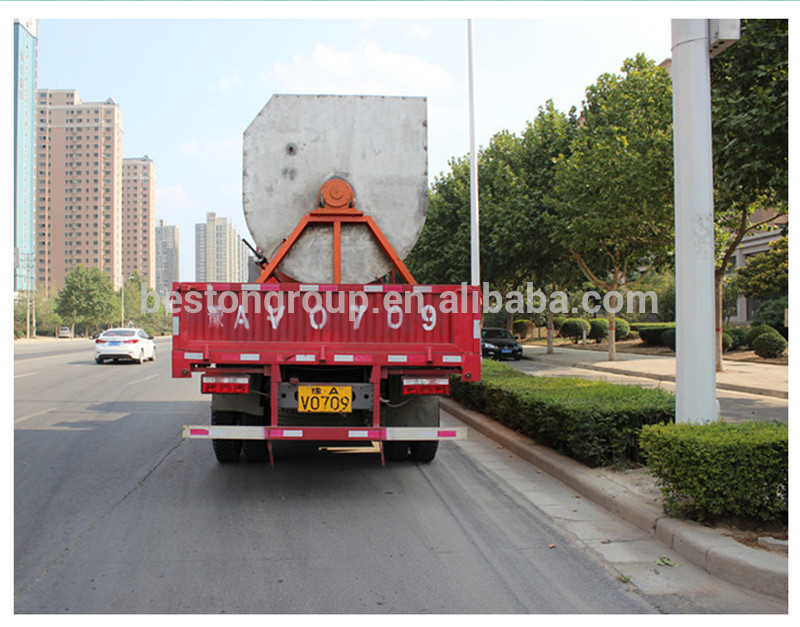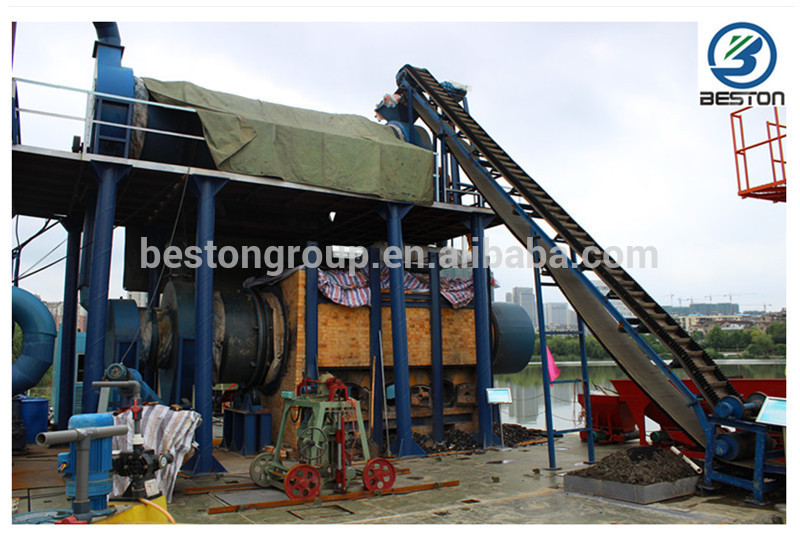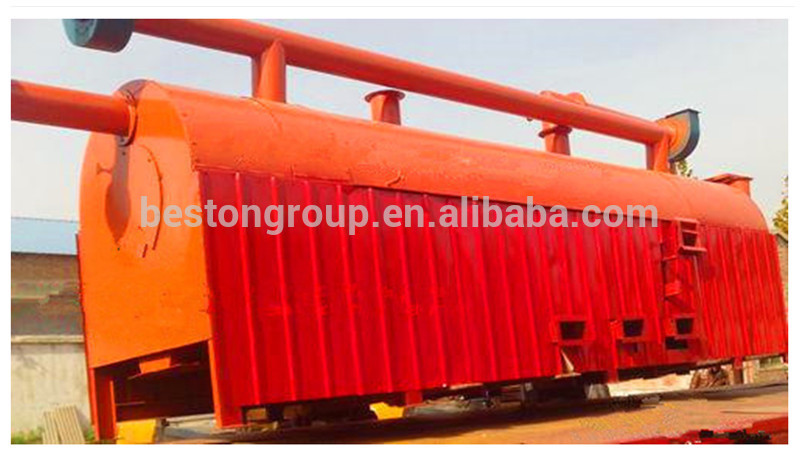 Product Categories : Biomass Carbonization Furnace