waste treatment wood charcoal Carbonization Furnace wood charcoal making machine
Product Description
waste treatment wood charcoal Carbonization Furnace wood charcoal making machine
Combustible garbage carbonization treatment project is a combustible waste as raw materials, "High temperature pyrolysis, gas volatile, sulfur release Carbon enrichment "process made" man-made carbon "waste treatment technology.
This kind of technology in the world has done more than 30 years of research and trials history. Due to the low energy consumption of this process, the equipment is relatively simple and less environmental pressures, by-product reduction clear, smoke-free free of sulphur, heavy metals and high calorific value, obviously notable features such as resources, Are being widely promoted to municipal solid waste plant vine, rural, industrial, paper wastes, industries and sectors such as municipal sludge, soil improvement! Garbage carbonization technology combustible waste can be reduced in size by more than 95% than direct landfill will save more than 80%!Put an end to the waste disposal generally exists in stacking fermentation odor emissions, As well as secondary noxious liquid leakage to the atmosphere and groundwater pollution; By-product of garbage carbonization process "artificial carbon" fixed carbon content is high (about 90%), About twice the coal (coal-fired fixed carbon content of 55%), With good flammability is a new advanced fuels, Simultaneously the partial carbonization of rubbish can be activated very scalable (can activate up to 75%), Is the ideal material for adsorption of activated carbon.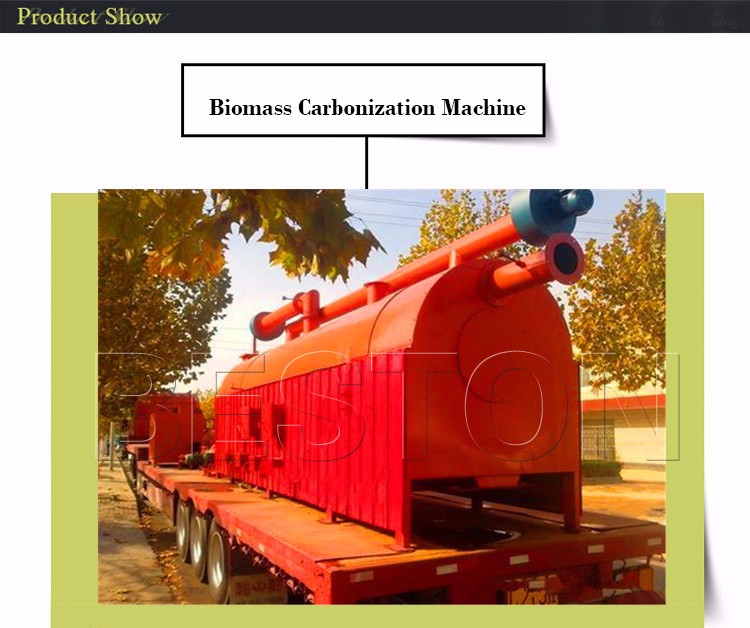 2, Equipment features:
1. This machine adopts a two - tier structure design of multi - channel, mainly consist of the drying host, the host , the carbide machine. and Other accessories. Besides, It consists of transmission parts, part of the rack, drying part, the flash layer carburizing, feeding and bulk parts, materials and cooling, gas re - burning, theWater Curtain dust removal, parts of gasifier and related piping and other devices. And according to user needs (custom component ), we could add the Walking mobile parts.
2.  First, The Structural Design of the upper and lower layers make the lower parts fully touch with the hot air Source. So we improve the heat utilization efficiency from the source based on the first step.
Second, for our second lever device, using the waste flue gas heating from carbide to flash the materials, On the basis of the original, we improve the Improved thermal efficiency again. Third, the optimization of multi - channel integrated design, including thethe hot air source ( gasification furnace or stove ) collected exhaust channel, the outer carbide fission heat collecting channel, the inner layer of flash steam collecting channel, burning waste gas collecting channels,  make it possible for improving the utilization ratio of heating  for the third time. The three optimum utilization of the hot air, which eventually drops the temperature of exhaust below 100°C. Signed by the relevant departments, the thermal efficiency is up to 85% devices, Our user of Elias hemp plant in Xinjiang who named the machine " Flax bars carbonation artifact.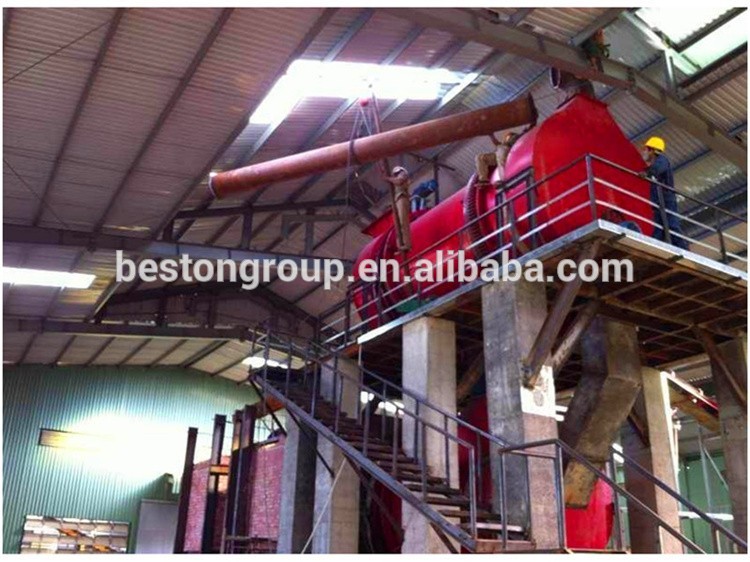 3, Technical Details:
Biomass Carbonization Plant

Model

BST-03

BST-05

BST-12

BST-20

BST-30

Raw material

Sawdust, coconut shell, wood, rice husk and other biomass material/ waste sludge

Structure

Horizontal

Capacity (kg/h)

300

500

1200

2000

3000

Rotary speed of furnace

3-9 turn/ min

Power (Kw/h)

11

15

18.5

30

55

Host size (Width*Height* Length)

1000*1700*

8000mm

1300*1900*

8500mm

1600*2200*

8500mm

2200*2800*

8500mm

3000*3300*

8500mm
4, Process flow diagram: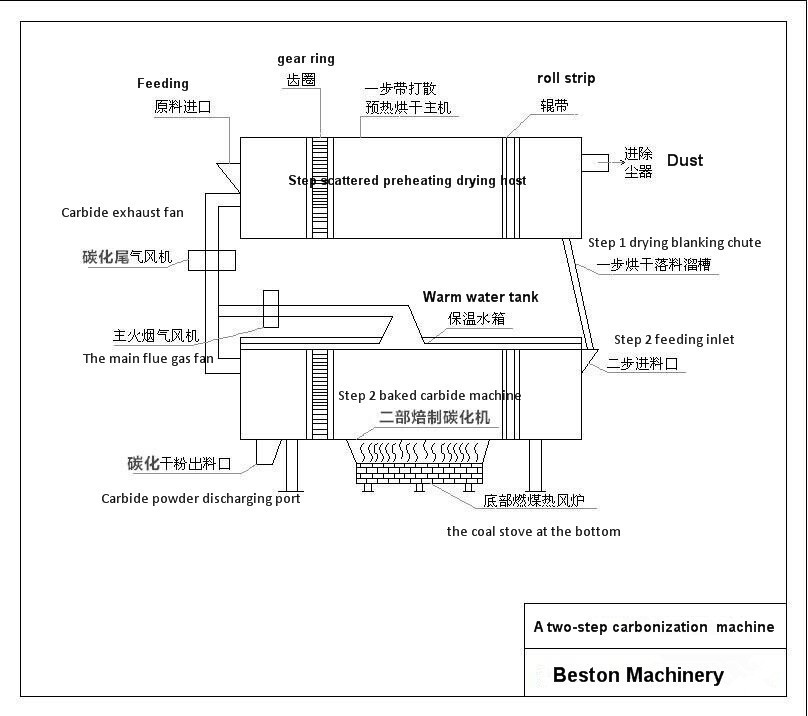 5,The Raw materials and the end products:
Sawdust, Rice Hull, weeds and shells ( skin ), straw, such as biogas residue biomass, municipal solid waste, sludge, paper - making Slag, and other organic produce, etc.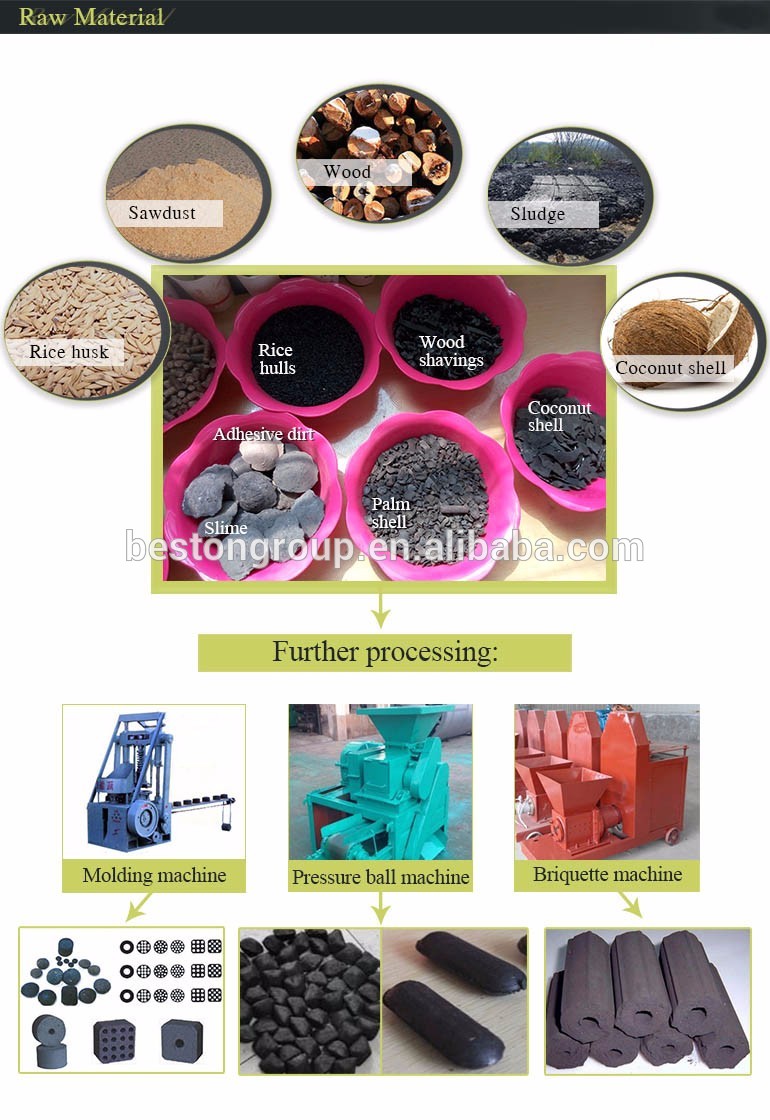 6, Advantage:
1. As we all know, the direct landfill of the urban waste not only endangers environment, brings hazard to human health but also results in huge waste of resources.
2. The technology of Garbage carbonization could reduce the volume of the combustible waste more than 95%, Compared with Compared with the method of directly landfill, it even could save the occupied area more than 80%.
3. Also put an end to common deposit stacking fermentation of odor emissions from the garbage heap, and the secondary pollution to the atmosphere and groundwater from the harmful liquid leakage.
4. After the carbonization treatment of the garbage, the byproduct is artificial carbon, which owns fixed higher carbon content ( about 90% ), Compared with the general coal, it is about twice its carbon content ( usually fixed carbon content of coal is 55% ). Besides, it is a new type of high-grade fuel with good flammability, While some of the garbage after carbonization have very strong activation( it can be activated up to 75% ), There is no doubt that it is an ideal material for Activated Carbon adsorption.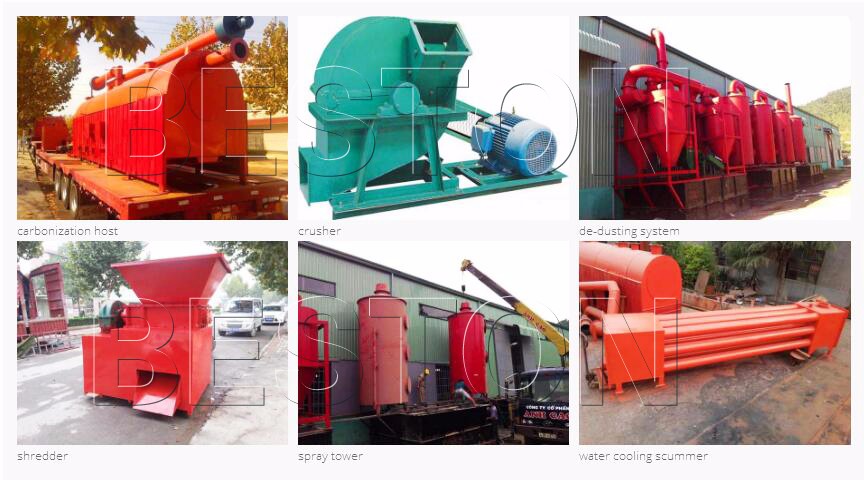 7, Successful cases:
 Running wood charcoal Carbonization Furnace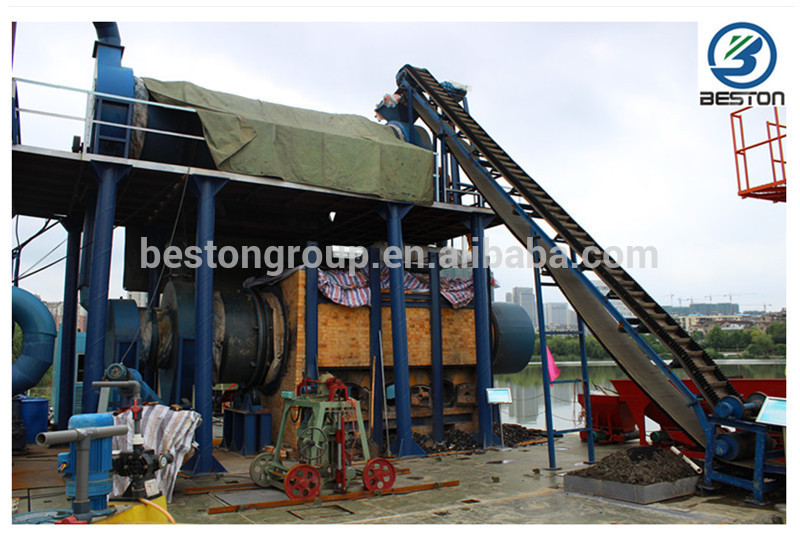 Running wood charcoal Carbonization Furnace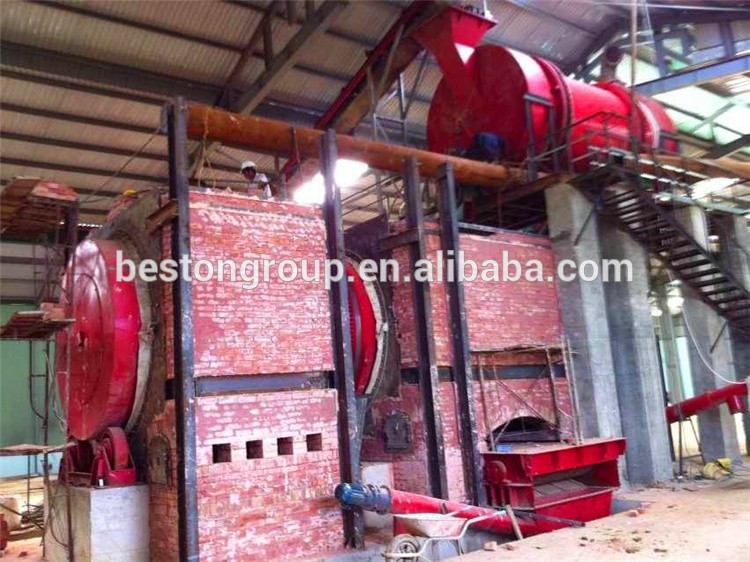 We Company aim: integrity first, quality first, customer supremacy, and thoughtful service, and constantly develop new products.
With professional services enable customers to maximize the benefits!
We hereby promise:
We will consistently stick on our conception of sincerity, safety, professionalism, top-quality to serve clients and maximize customer's benefit!
In the meantime, our company hammer at perfecting upstanding service, including presale &aftersale service, to save customer's worry.
Pre-sale services:
Based on the process of pre-sale services, provide suggestions for services improvement according to customer requests
The sale of services:
The technical training so that customers have advanced machinery maintenance and use of technology. Strictly in accordance with internal control standards for the apparel industry producing countries;
After-sales services:
(1)We will send our professional and skilled engineer to provide free installation, debugging
and training your workers, until they could normal production of the whole production line.
(2) warranty is 12 months from normal production.
(3)Provide 1 year' spare parts.
(4)Providing 24 hours online and calling service.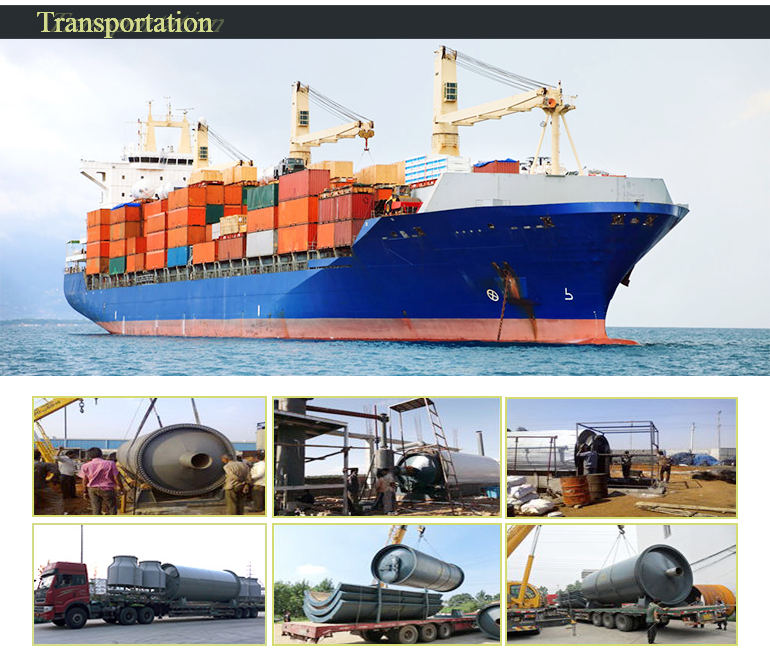 30 working days for delivery after first payment.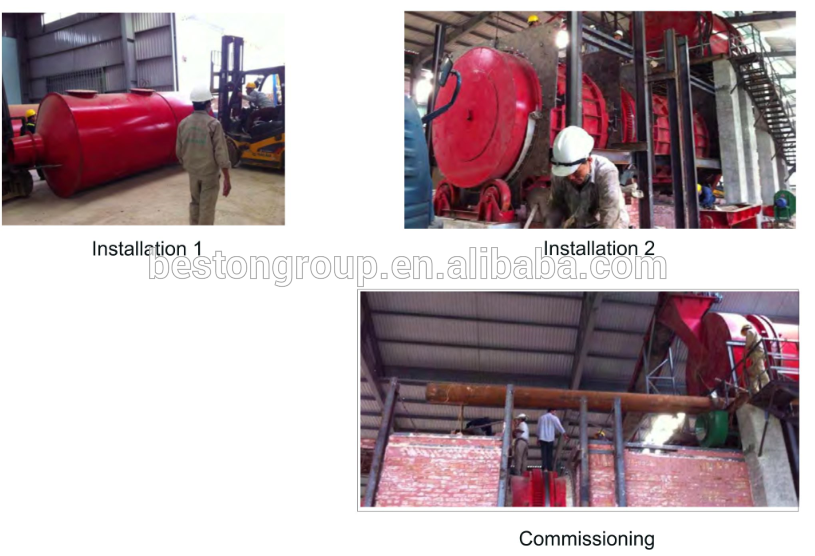 We will send our professional and skilled engineer to provide free installation, debugging and training your workers, until they could normal production of the whole production line.
 About us 
Beston (Henan) machinery Co., Ltd. is an enterprise specializing in  sludge carbonization equipment,waste pyrolysis plant, oil distillation plant and carbon black processing plant. 
Having been in this field since 1998, abundant ecperience enable us to solve your any problems ,we promise you high-end products and first-class service.
Welcome your visit and support to our Biomass Carbonization Furnace 
Hope to have the chance to cooperate with you in the near future.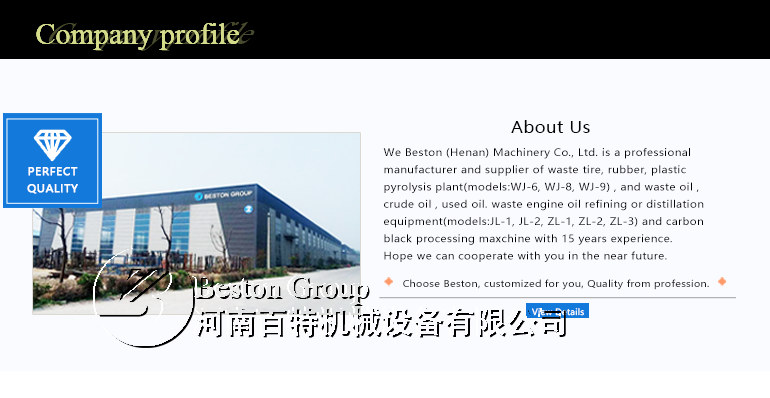 ♦Over 15 years experience in waste rubber/plastic/tyre/medical waste pyrolysis industry and used oil refinery industry
♦Over 300 running plant all over the world maket, for instance: India, Malaysia, Philippines, Indonesia, Thailand, vietnam, Pakistan, South Africa, Jordan, turkey, Poland, Russia, Canada, South Koran, Peru, Colombia...
♦Experienced engineers is available for any problems you may meet.
♦R&D Department to insure the constantly research the new technology to improve the quality and oil yield efficiency.
♦we promise provide lifelong maintainance and parts supply service for customers.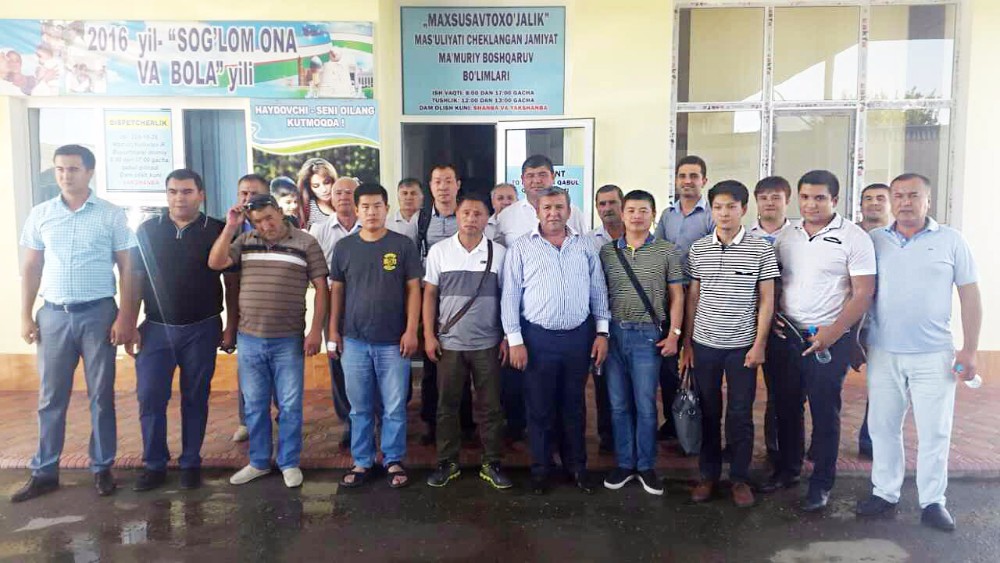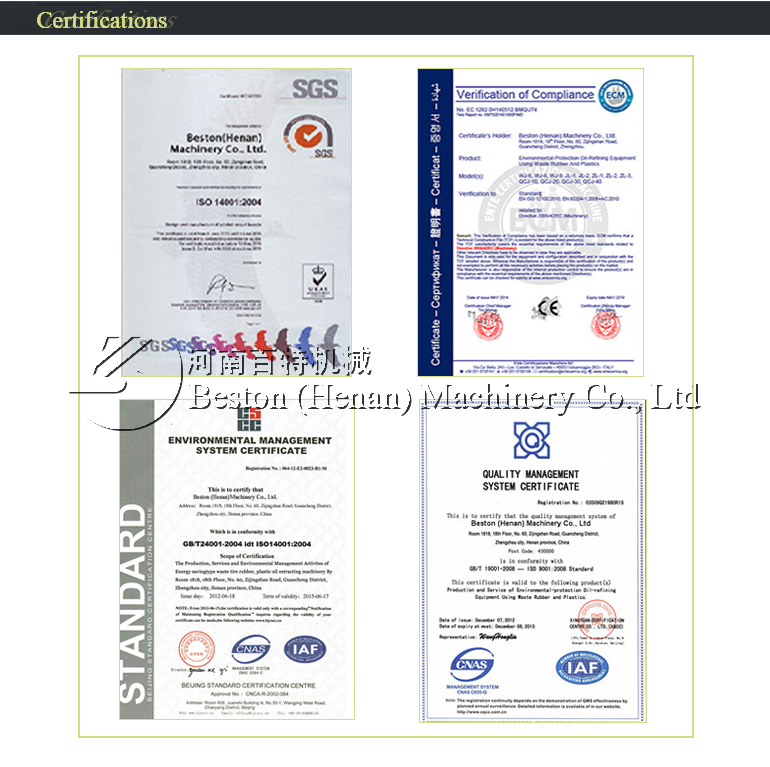 Product Categories : Biomass Carbonization Furnace