Waste Oil burner for sale,automatically professional waste motor oil recycling machine
Product Description
   Waste Oil burner for sale, automatically professional waste motor oil recycling machine  
company profile
We, Beston
(Henan) machinery Co.Ltd., are one of the professional manufacturers specializing in pyrolysis machine,oil distillation machine and carbon black processing machine. Having been in this field for 15 years, we promise that our convert waste plastic to oil plant adopts highly advanced technonogy and has the features of increasing oil output 5%, saving energy 30%, protecting the environment and ensuring safety 100%.
Our advantages
1.100% Avoid burn technology of waste motor oil recycling machine
2.Explosion-proof technology for 100%
3.Technology that increasing the oil yield by more than 5%
4.Catalyst than can improve oil transparency, reduce the oil density and processing time.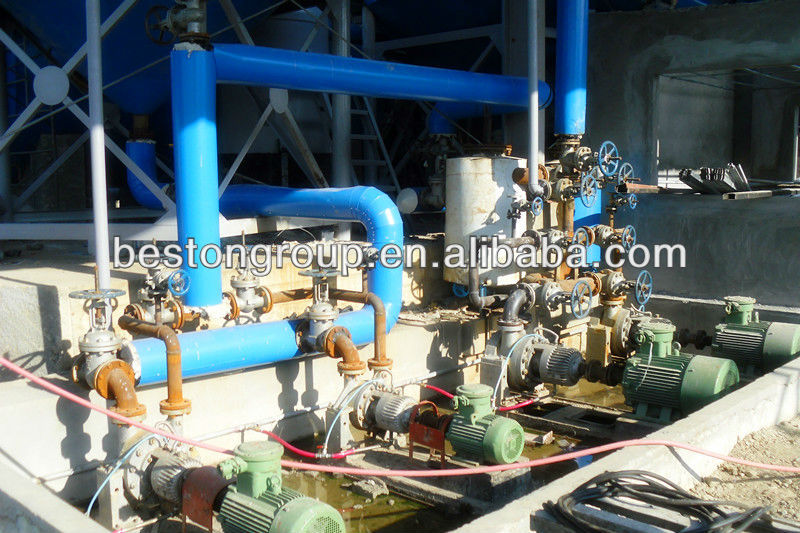 Technical parameters of  waste motor oil recycling machine 
| | |
| --- | --- |
| Model | JL-2 |
| Size of reactor | 2200*5100 |
| 24-hour capacity | 10T |
| Average out-put oil rate | 90% |
| Material of reactor | Q245R boiler plate |
| Thickness of reactor | 16mm |
| Structure form | Horizontal |
| Raw material | Raw oil, waste engine oil, waste raw oil, waste washing oil |
| Operating pressure | Constant pressure |
| Heating material | Coal, charcoal, fuel gas, fuel oil |
| Mode of cooling | Water cooling |
| Power in total | Power in total |
| Rotate speed of reactor | 0.4-0.8 turn/minute |
| LIfe | 5-8 years |
The 3D drawing of waste motor oil recycling machine  
During the waste tires, plasticrefining production process, it is often appears that the exhaust quantity increases and not be burned up.
This technology can make your oil yield increased by more than 5%, In India the income can be increasedby more than $1000 when you process 8 to 10 tons of waste tyre equipment every day.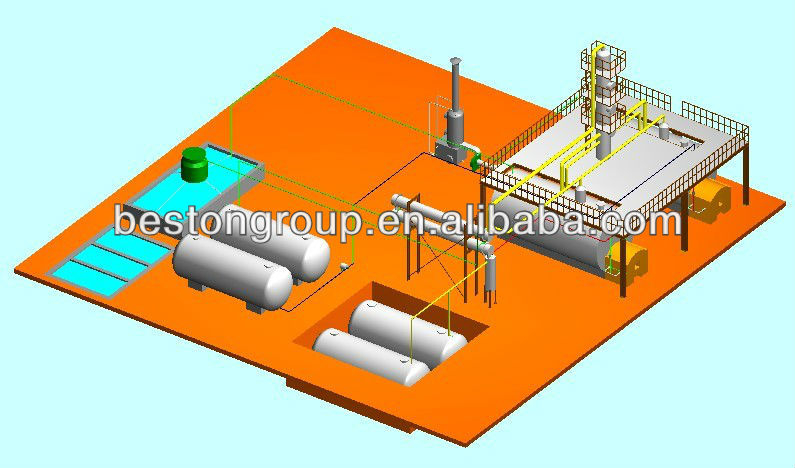 What functions does the waste motor oil recycling machine play ?
 Distillation machine - turn tire oil, plastic oil, rubber oil into gasoline and diesel
 Distillation machine - turn waste engine oil, black oil, crude oil into gasoline and diesel
 Waste tire recycling machine, waste tire refining oil plant
 Waste plastic recycling machine, waste plastic refining oil plant
 Waste oil recycling machine, waste oil refinery plant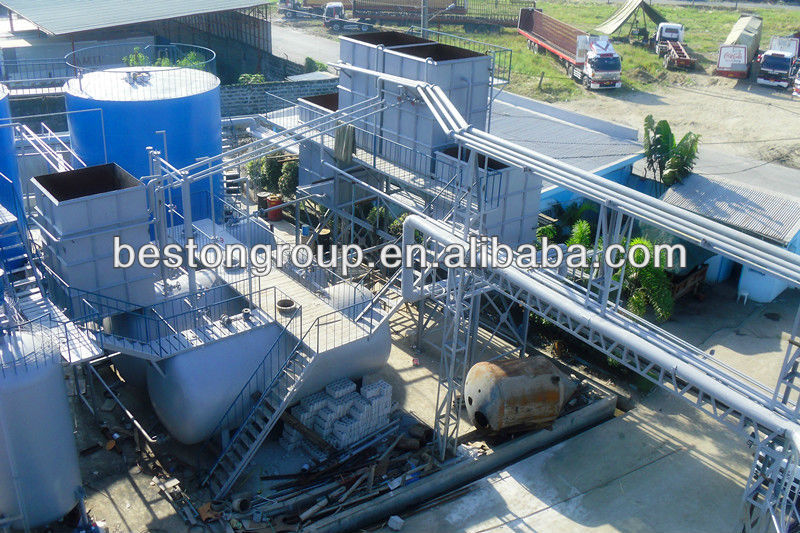 Main technical characteristics of waste motor oil recycling machine 
1. The complete set of unit produces no smoke and smell with favorable effects of environmental protection. 
2. The pressure release device operates through water circulation, which greatly improves the security of the system. 
3. The release of pressure during the production dramatically increases the output within certain time and meanwhile improves the quality of oil.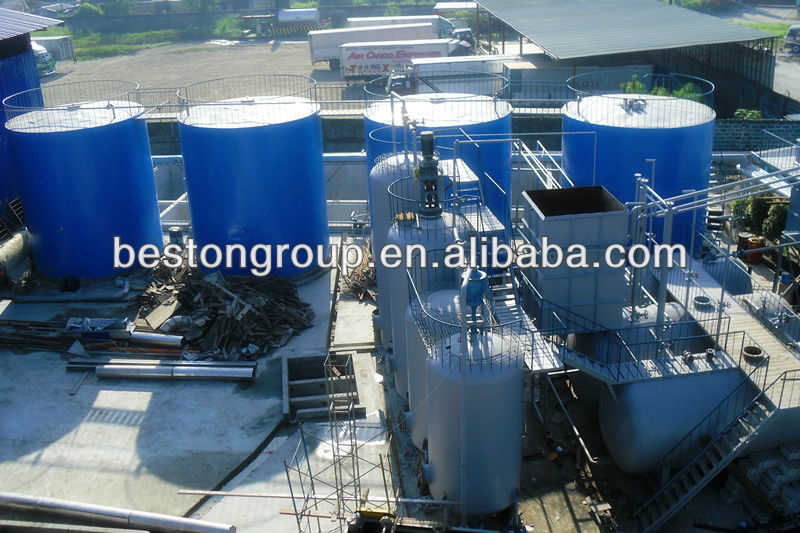 4. The heating system of waste motor oil recycling machine       adopts hot air heating technology, which improves the safety performance of production and heating efficiency. 
5. High efficiency fuel gas heating system. When the heated gas reaches 150°C during refining, a large amount of gas will be generated: through methane to butane, which cannot be liquefied under normal temperature. A large quantity of energy will be generated after these gases fully burn within a specially designed gas burner. Then energy will be saved greatly.
6. Flue dust collecting system; Equipped with water hammer cyclone dust collecting room, which makes sure the discharged flue gas reach national emission standard)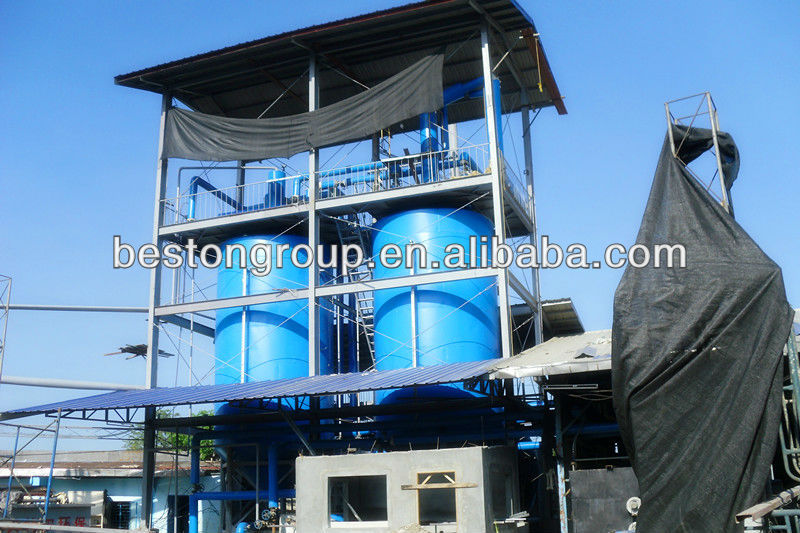 Safety of  waste motor oil recycling machine 
1. With auto welding machine for the machine, it can not only greatly improve working efficiency but also guarantee the welding quality.
2. Specific operating tech to deal with all the bug during the production (free for our customers).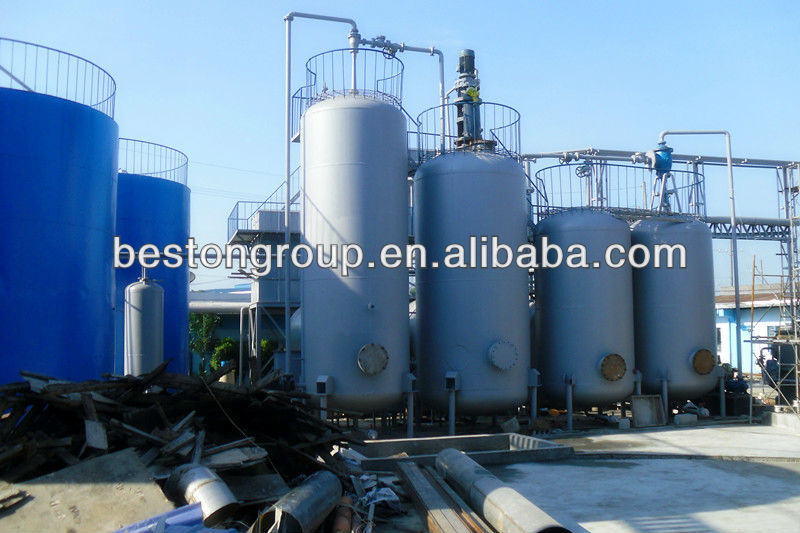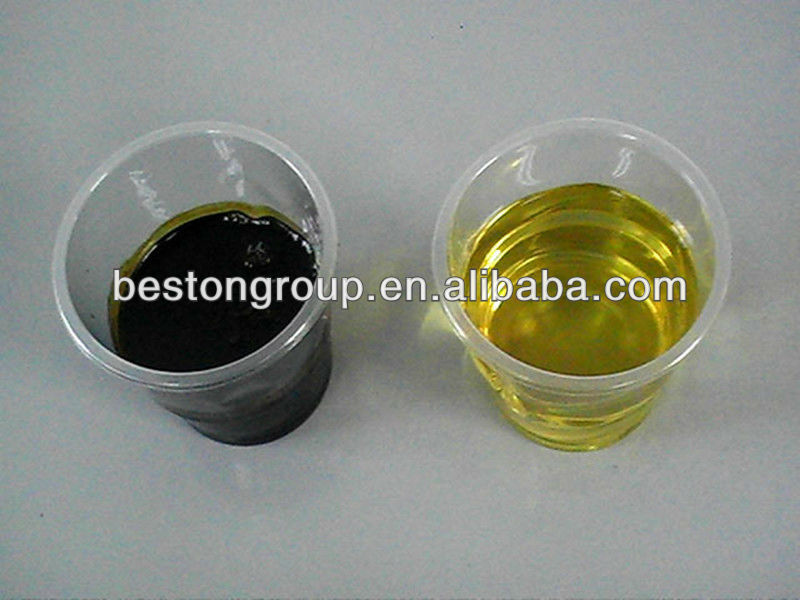 After Service  
1.Delivery time- 
It will be 25 working days after we receive the deposit of waste motor oil recycling machine    2.Installation and Training-Our company will send one technician for each set of machine for guiding your installation, testing the machine and training your workers. The installation period shall be one month.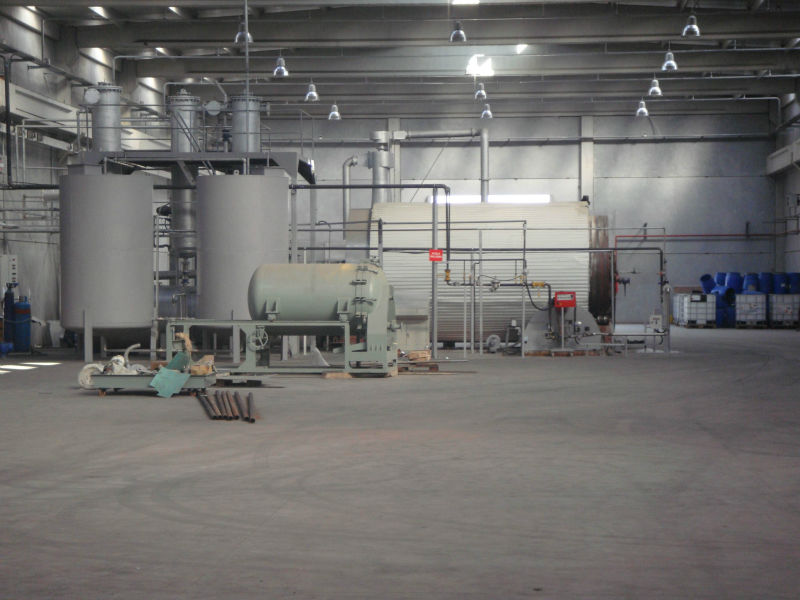 Running plant in Canada--2005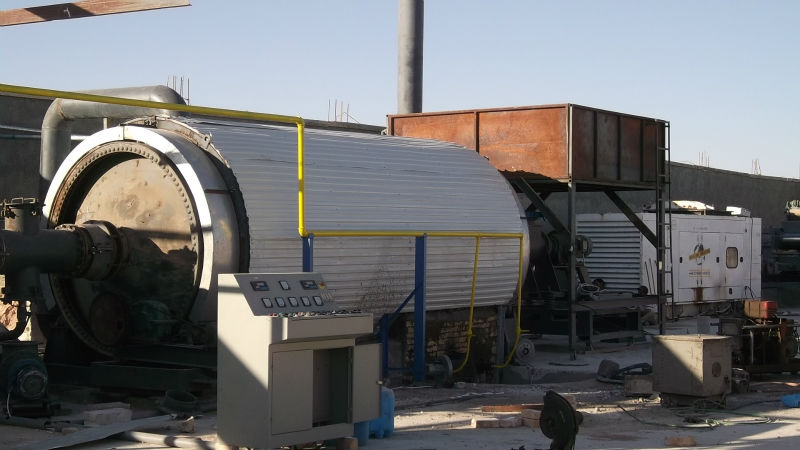 Running plant in Jordan-2012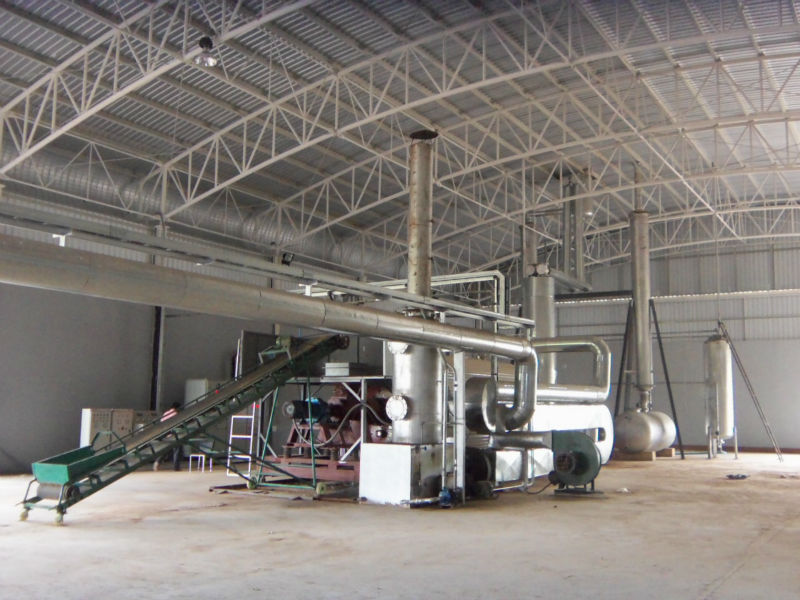 Running plant in Thailand-2010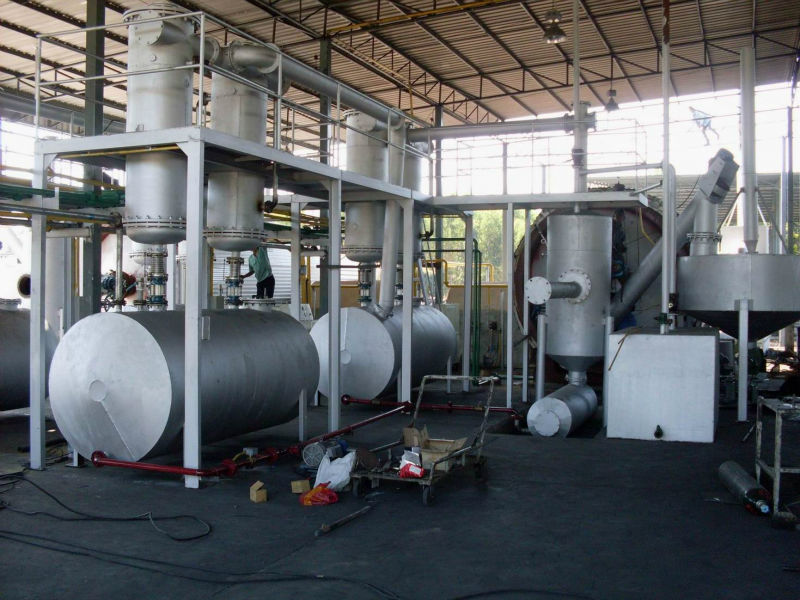 Running plant in India-2011
Warmly Welcome to visit our website for more information !
Product Categories : Oil Distillation Machine