superb after-sale service and pollution-free old waste/waste furnace oil recycling machine with CE&ISO certificates
Product Description
superb after-sale service and pollution-free old waste/waste furnace oil recycling machine with CE&ISO certificates   
company profile
We are one of the professional manufacturers specializing in tyre/plastic/rubber Pyrolysis Plant, oil distillation plant and carbon black processing plant. We have been in this field since 1998, which enables us to provide you high-end furnace oil recycling machine and first-class after sale service
3D drawing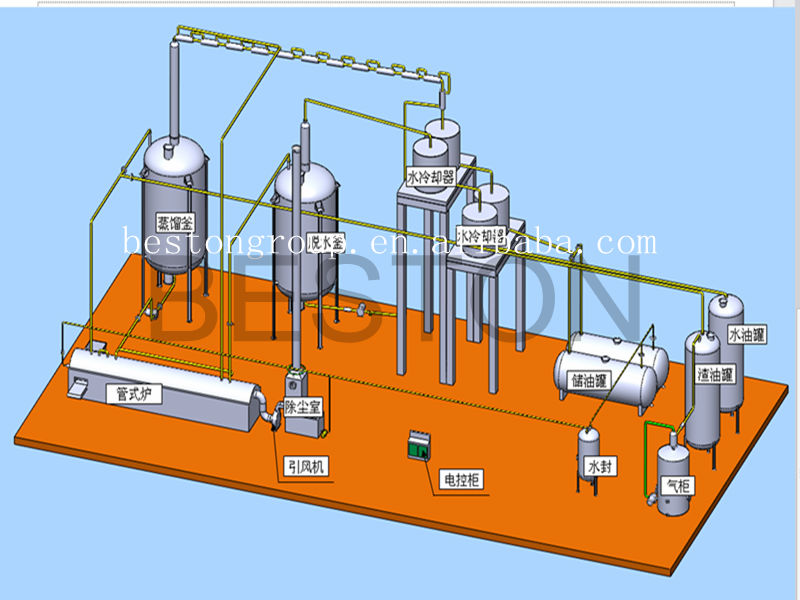 Data sheet
Equipment

ZL-1

 

Raw materials

Raw oil

Waste engine oil

Waste tyre/plastic/rubber oil

Structural form

Horizontal band tower

Disposal amount/D

25T raw materials

Working form

Batch 

Operation pressure

Normal pressure

power

20.0kw

Cooling mode

Water cooling

Consumption of cooling water(T/D)

18

Heating mode

Hot air

Mounting means

Having base

Noise dB(A)

≤85

Production period

40 days
Wide range of raw materials can be distilled in the furnace oil recycling machine
1.Raw oil extracted from waste plastic/tyre/rubber
2.Waste engine oil
3.Waste crude oil
4.Waste washing oil
5.Waste lubricating oil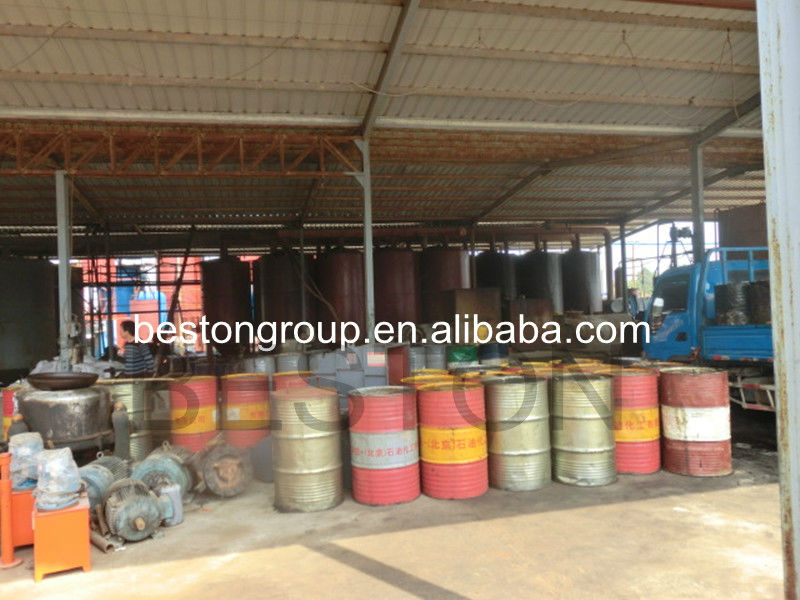 The total producing consumption
1. Power: 120kw/hour in total (but it is not every device start at the same time).
2. Cooling circuit water: 50m3/hour in total (the water can be recirculated and the more the water flow, the better the cooling down).
3. Fuel for heating:
30——40KG coal for processing one ton raw oil for average.
20——30KG diesel for processing one ton raw oil for average.
4. Space for machine: 3000----3500 square meter (the smallest space).
5. Workers or shift: 4 to 6 workers which can be divided by two groups
Working process
Pump the raw oil for further processing into reboiler, catalyse and heat in a decompression state to distill oil vapour, make the oil vapour pass the condenser, then the part that can be liquefied will be condensed into oil product, and the part that cannot be liquefied will be sent into air heater for burning   

Environmental protection
1.In the dedusting system, three steps are used to dedust the hot smoke from reactor, which ensures the released gas is pollution-free
2.The exhaust gas will be directly recycled for heating reactor, no gas pollution
3. All parts of the furnace oil recycling machine are well-sealed, so air leakage can be avoided.
Safety
1.Hydroseal and Vacuum system will prevent exhaust gas from going back to condensers and reactor.
2.Equipped with thermometer, pressure gauge, safety valve
High quality and output of oil
1.Improving the oil output by another 5% compared to the same machine
2.We adopt new type of condensers which can further ensure and improve the oil yield efficiency
3.Unique designed catalyzer and other process to deal with the purified oil,which not only reduces sulfur content and density of oil, but also improves its flavor and color.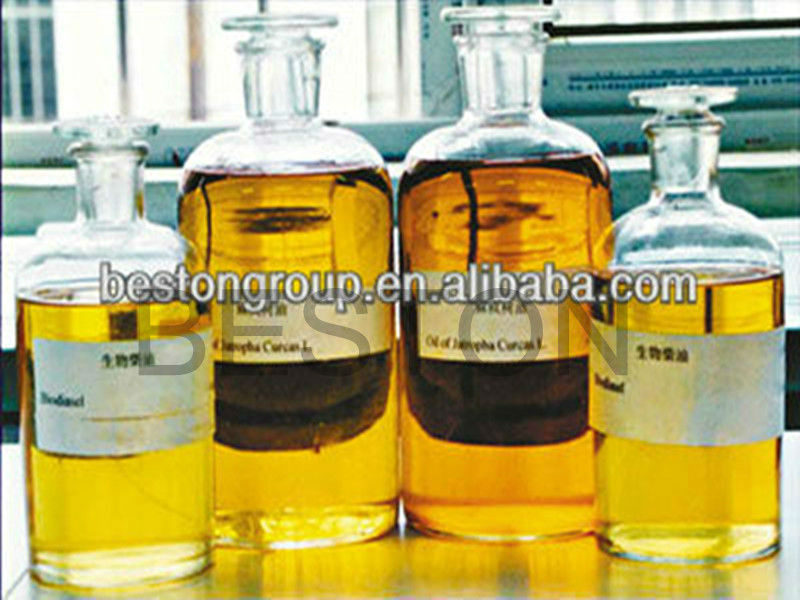 Main technical features
1.The key unit adopts vacuum catalytic cracking technology and chemical extraction technology.
2.Our furnace oil recycling plant is equipped with special device for environmental protection, e.g. waste gas burner and flue gas dust collecting room.
3.Adopt simple chemical method; eliminate the colour and peculiar smell of products.
4.The output capacity of pure raw oil is less than 80%.
5.The design of unit is reasonable, the manufacturing process is advanced, the operation is highly automatic and the safety facilities are complete.
6.Have multiple purposes.
Other photos related to the furnace oil recycling machine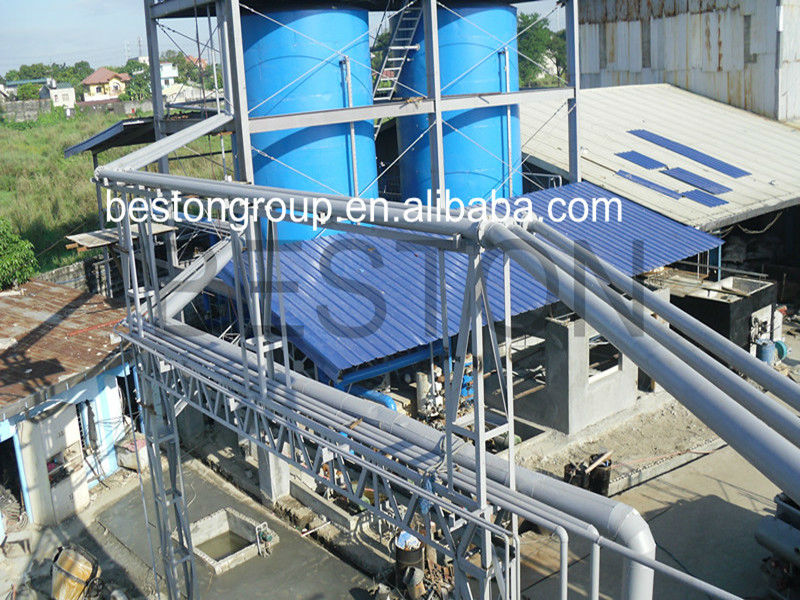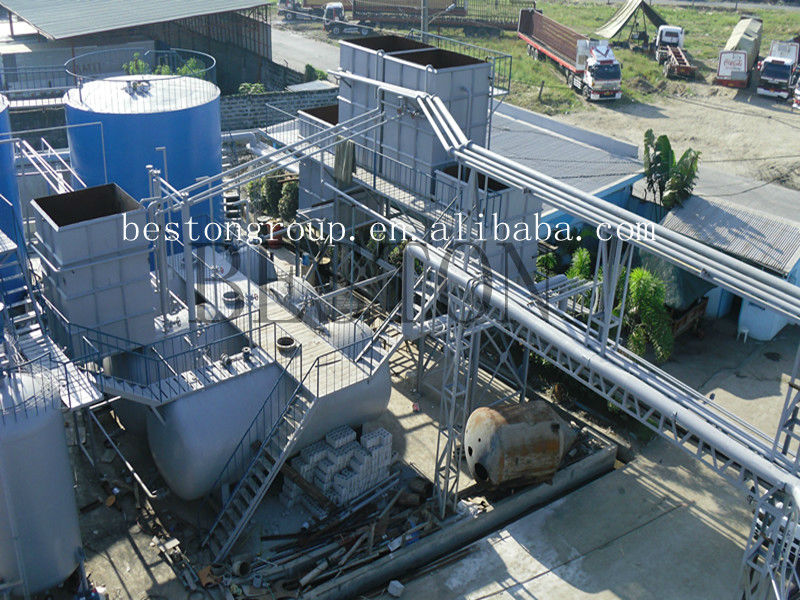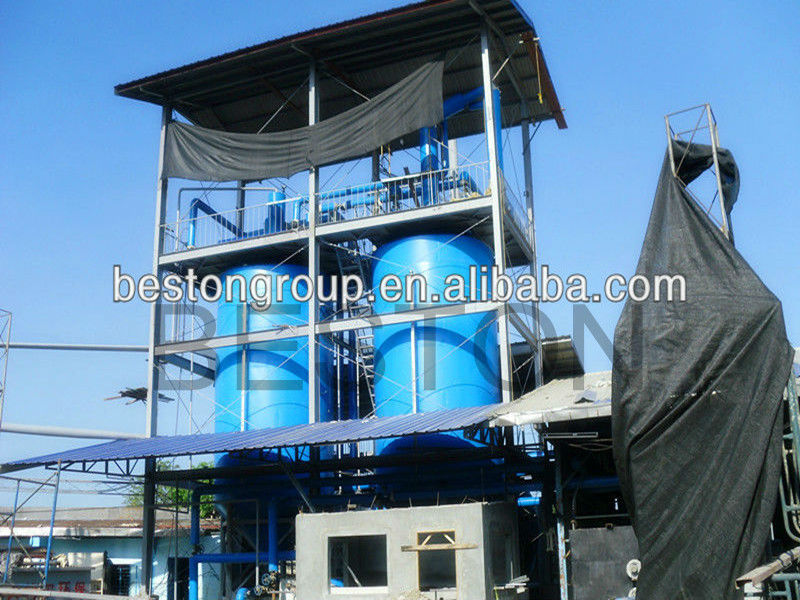 After sale service
1. Warranty: The warranty period for reactor is 3 years, and other part except spare parts is 1 year. The problem caused by wrong operation of workers shall not be responsible by our company.
2. Installation and Training:Our company will send one technician for each set of the furnace oil recycling machine for guiding your installation, testing the machine and training your workers.And the charge will be USD1500. 
The installation period shall be one month; otherwise, you have to pay extra salary for the technician with the price of RMB400.00 per day (equals USD63.40 per day).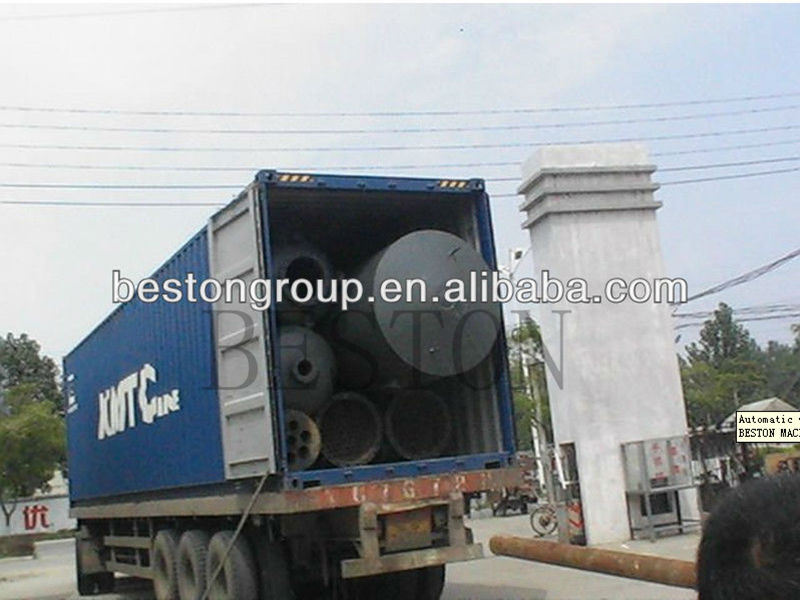 What's waiting for you is good quality and competitive price furnace oil recycling machine and first-class after purchasing service!!!
Look forward to our cooperation!!!
superb after-sale service and pollution-free old waste/waste furnace oil recycling machine with CE&ISO certificates   
Product Categories : Oil Distillation Machine