Profitable Waste Motor Oil Recycling to diesel machine
Product Description
Profitable Waste Motor Oil Recycling to diesel machine 
The  Waste Motor Oil Recycling Machine of our company adopts highly advanced technology, realizing the features of increasing oil output, saving energy, and improving the oil quality. Besides, we gurantee you 100% security, environmental protection and best service after purchasing.
Technical parameters
Type

BZJ-06

BZJ-10

BZL-25

BZL-50

BZL-100

Raw material

Waste Oil, Raw oil, Waste Engine Oil, Waste Raw Oil, Waste Washing Oil

Structural form

Vertical belt tower

Size of reactor(mm)

(1600*4400)mm

(2200*5100)mm

(3000*5000)mm

(3600*6000)mm*2

(3600*6000)mm*2

24-hour Capacity

6T

10T

25T

50T

100T

Rate of oil yield

70%-80%

70%-80%

90%

90%

90%

Power

20.0 KW

20.0 KW

38.0 KW

50.0 KW

80.0 KW

Working form

Intermittent operation

Intermittent 

operation

Continuous operation

Continuous 

operation

Continuous 

operation

Heating mode

Hot air

Hot air

Hot air

Tubular heater

Tubular heater

Material of reactor

Q245R/Q345R boiler plate

Heating material

Coal, charcoal, fuel gas, fuel oil

Thickness of reactor

16mm

Rotate speed of reactor

0.4-0.8 turn/minute
3D Drawing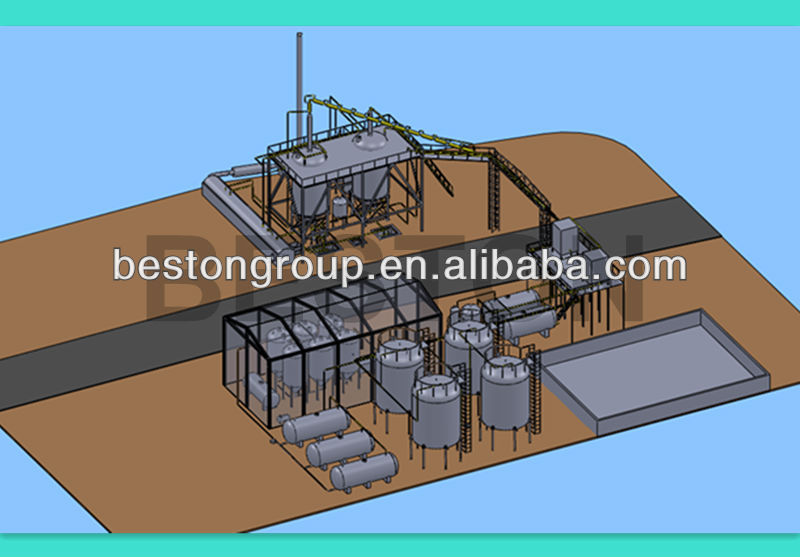 Flow Chart

The total producing consumption
1. Power: 120kw/hour in total (but it is not every device start at the same time).
2. Cooling circuit water: 50m3/hour in total (the water can be recirculated and the more the water flow, the better the cooling down).
3. Fuel for heating:
30——40KG coal for processing one ton raw oil for average.
20——30KG diesel for processing one ton raw oil for average.
4. Space for machine: 3000----3500 square meter (the smallest space).
5. Workers or shift: 4 to 6 workers which can be divided by two groups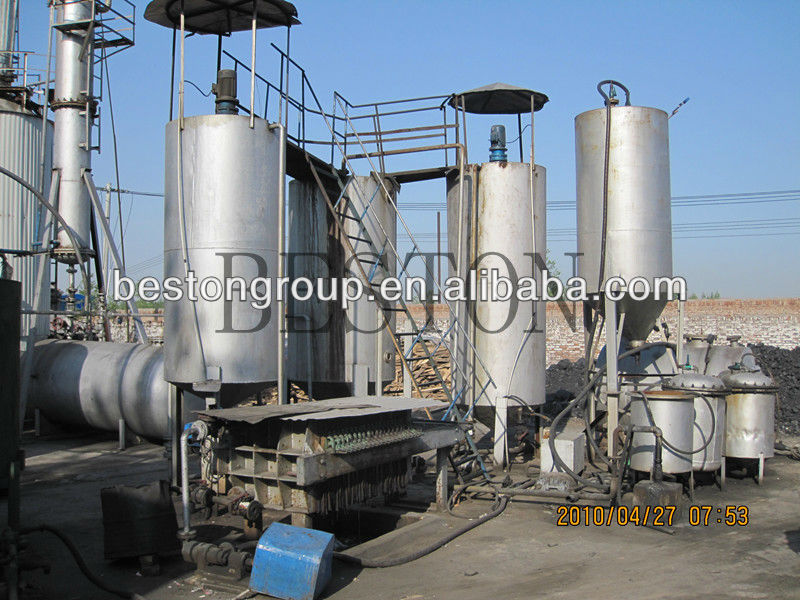 Unique technology
1.The first in the world to have created the new heating structure that combined the advantages of burning the reactor and heating the main reactor by hot air.
2.The technology of avoiding the reactor of being burnt through by reforming the furnace, which will lengthen the life span of the main reactor for 2 to 3 years, which saves quite amount of money for customers to maintain and update the machine, and reduces the rate of depreciation of the machine. 
3.The technology of improving the oil output by another 5% with the same machine.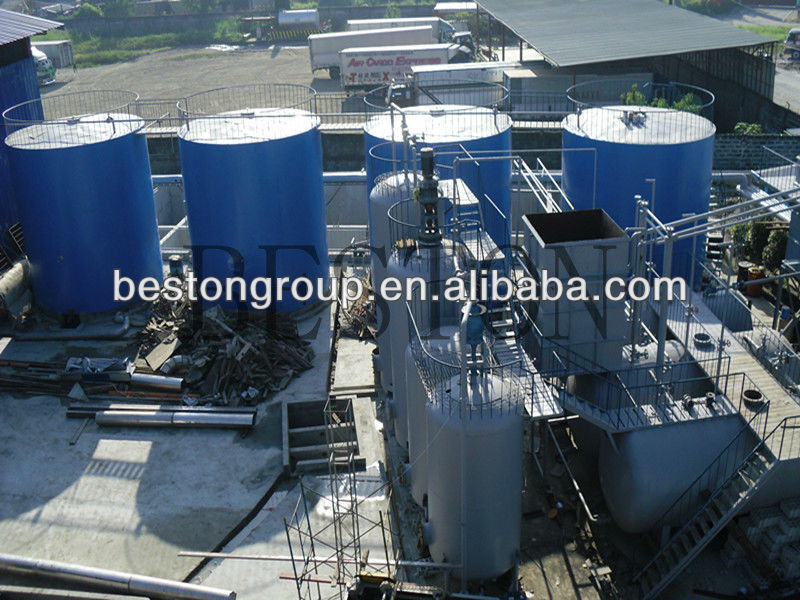 Main Technical Characteristics
1. The key unit adopts vacuum catalytic cracking technology and chemical extraction technology.
2. There is complete equipment equipped for environmental protection, e.g. waste gas burner and flue gas dust collecting room.
3. Adopt simple chemical method, eliminate the colour and peculiar smell of products.
4. The output capacity of purification raw oil is less than 80%.
5. The design of unit is reasonable, the manufacturing process is advanced, the operation is highly automatic and the safety facilities are complete.
6. Have multiple purposes.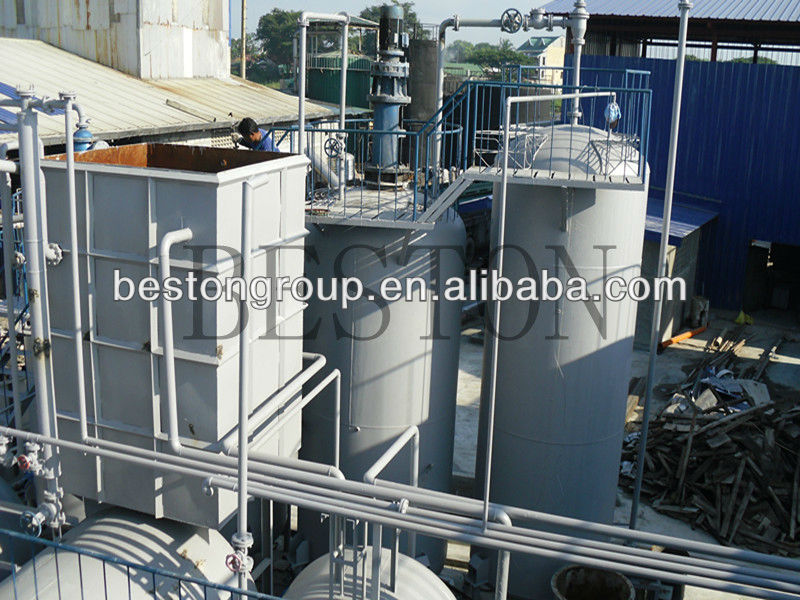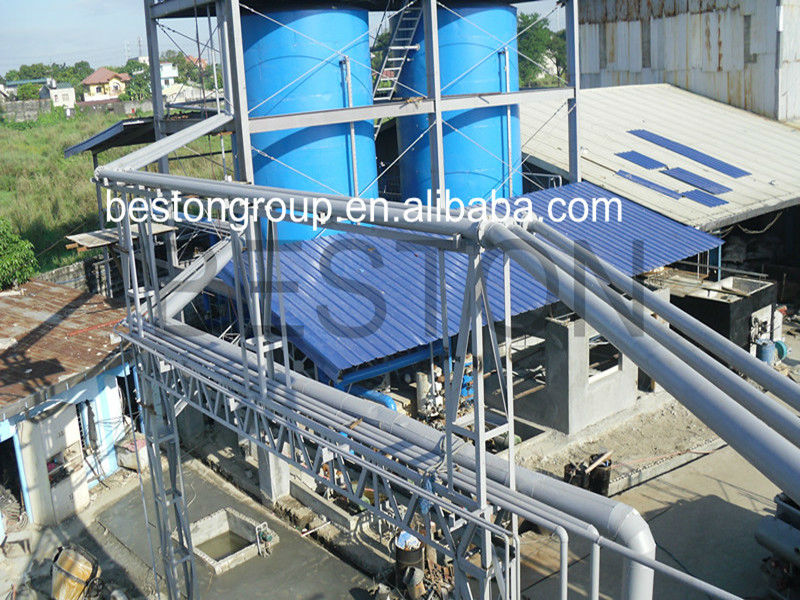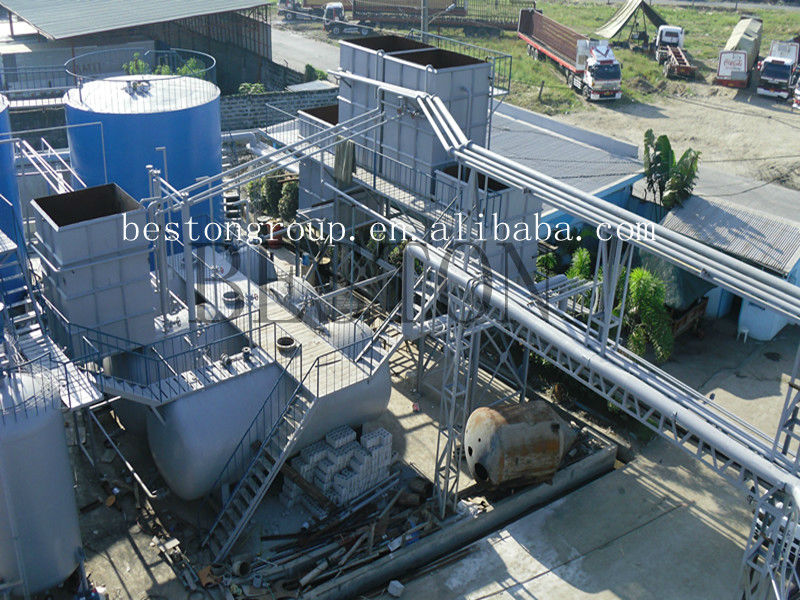 Warmly Welcome to visit us for more information !
Profitable Waste Motor Oil Recycling to diesel machine 
Product Categories : Oil Distillation Machine