Newest Design!!!China Best quality Rubber Scrap Pyrolysis oil Plant
Product Description
Newest Design!!!China Best quality Rubber Scrap Pyrolysis oil Plant
 Technical Parameters
Model

BLJ-6

BLJ-10

BLL-16

BLL-30

BLL-40

BLL-50

Daily capacity

6MT

10MT

20MT

30MT

40MT

50MT

Working method

Batch

Semi-continuous

Fully continuous

Operating pressure

Constant pressure

Reactor rotate speed

0.4turn/minute

Not rotary type

Total power

24kw

30kw

54kw

53.6kw

62kw

84kw

Reactor size

D2.2*L 5.1m

D2.8*L6.2 m

D2.8 *L7.1 m

L12.5*W2.2*

H2.5m

L12.5*W2.2*

H2.5m

L12.5*W2.2*H2.5m

Space for machine(L*W*H)

20*10*10 m

25*15*10 m

25*15*10 m

20*15*10m

33*15*10m

33*15*10m
 3D Drawing of tyre pyrolysis oil refining plant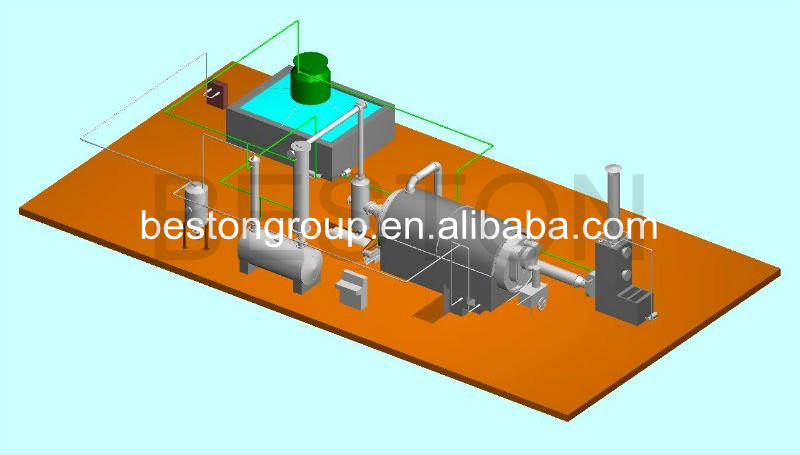 Working Process
 1. Time Needed
Model

Feeding

Processing

Cooling

Discharging

Total

BLJ-6

1.5 hour

8 hours

4 hours

1.5 hour

15 hours

BLJ-10

2 hours

8.5 hours

4.5 hours

2 hours

17 hours

BLL-16

Continuous feeding, processing and discharging. 20T raw materials/ 24hours
 2. Flowing Chart

Main Characteristics of tyre pyrolysis oil refining plant
 1. Safety
Apart from the necessary explosion-proof valves, temperature meter and pressure gauge, our waste tyre oil equipment is also equipped with hydro-seal, waste gas burner, etc.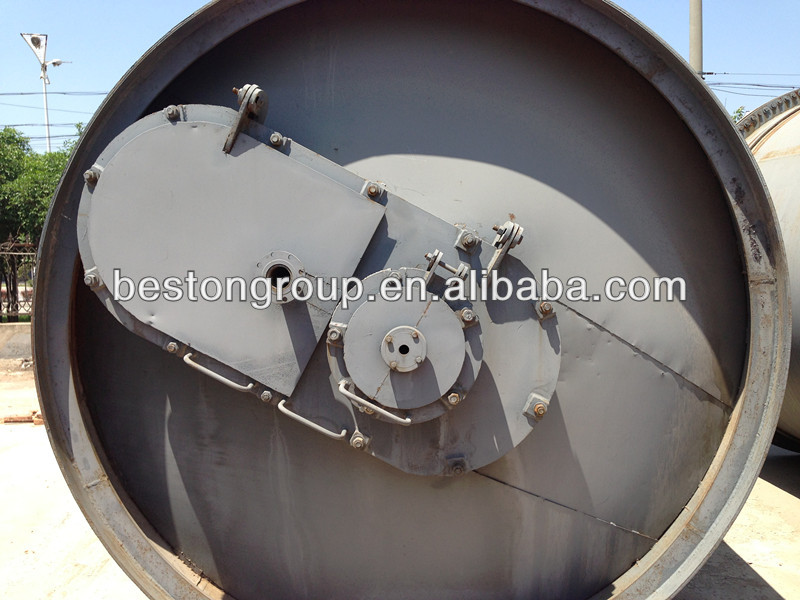 2. Environmental
a. Exhaust gas can be recycled to furnace and used to heat the reactor;
b. Hot smoke coming out from furnace can be dedusted in specifically designed dedusting system;
c. The by-products are carbon black and steel wire, both of which have high values.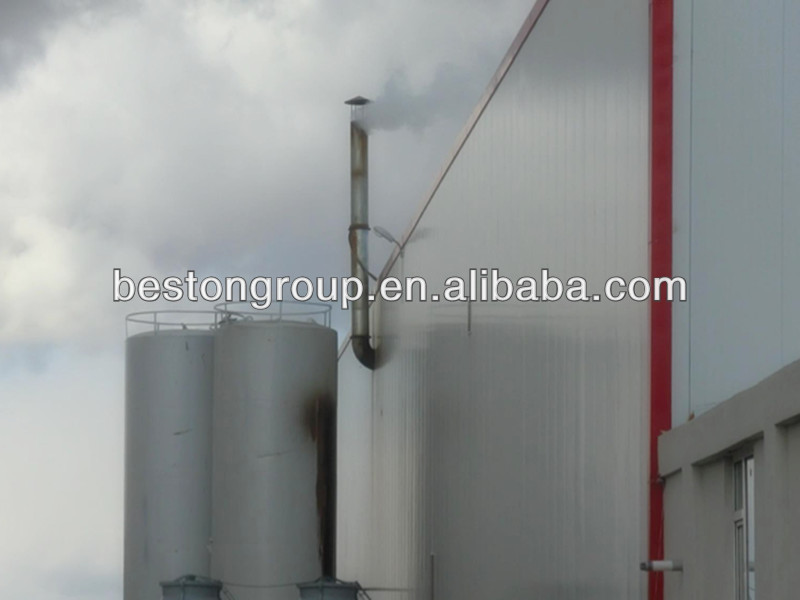 3. Innovative Heating Mode
Adopts hot smoke heating mode which combines the advantages of direct and indirect heating method.
a. When some problems occur in the system, closing the induced draught fan can cut the heating source in sudden to ensure the system's safety;
b. Since the reactor is avoided to be heated directly, the service life of the new equipment is 2-3 times longer than that of the old one;
c. It saves 20%-30% fuel. Take coal for example, we will save around 100KGS per day.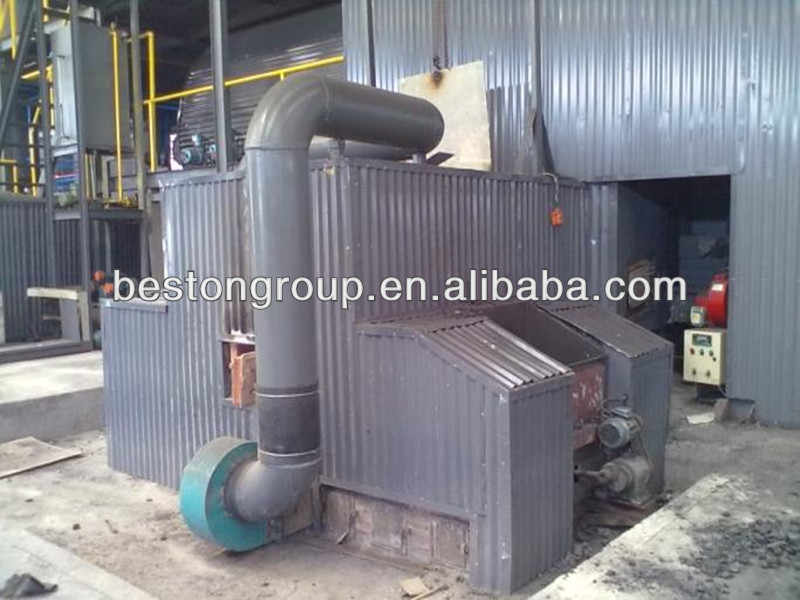 4. High Oil Rate
Besides the heating mode, two other aspects can also increase the oil yield rate.
a. unique catalyst which is composed of 24 kinds of chemicals;
b. Tube cendensers which can increase the contact size of oil gas and water, making the oil gas condensed quickly and completely.
 End Products
for tyre: fuel oil, carbon black and steel wire;  for plastic&rubber: fuel oil and carbon black
Fuel oil: oil from this plant can be used as industrial fuel for burning
Carbon black:crude carbon black from this plant is crude,and it can be sold to the brick factory as internal combustion or to the factory needing it as raw materials,such as tyer,shoe,cable and sealant companies.
Steel wire: sold directly to make steel or iron rod

 After-sale Service
1. Design the installation drawings according to your site
2. For each set of used tyre oil Pyrolysis Plant, one technician will be sent to guide your installation, test the machine and train your workers. Besides, we will provide one month's service for free. After one month, the salary for the technician will be USD65.00/day.
3. 1 year warranty, engineers available to service at any time.
4. Periodical call visit, to make sure there is no problems of the equipment.
5. Design specific maintainence program according to different situation of your plant.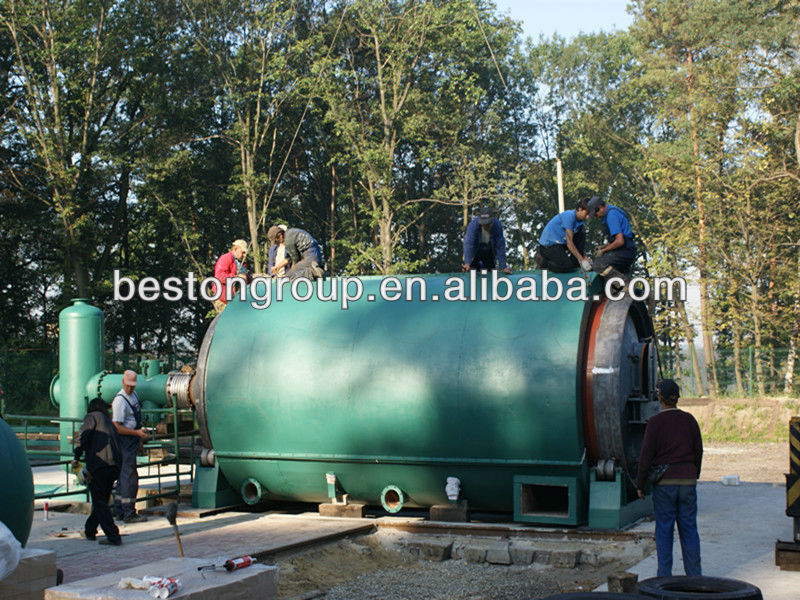 Workshop

 Some pictures of tyre pyrolysis oil refining plant

 Company Profile
We, Beston(Henan)Machinery Co., Ltd. have been specializing in manufacturing and supplying pyrolysis plant, oil distillation plant and carbon black processing plant for many years. Abundant experience enables us to provide you guaranteed used tyre oil pyrolysis plant and superb service. We have the unique technology to increase oil yield rate, reduce the fuel consumption and ensure no danger and pollution during production, not only making great contributions to the environmental career but also bringing a lot of profits to customers.
Newest Design!!!China Best quality Rubber Scrap Pyrolysis oil Plant
Product Categories : Solid Waste Pyrolysis Machine > Waste Rubber Pyrolysis Machine