2018 Fully continuous 30T/D waste plastic pyrolysis to diesel machine for sale
Product Description
2018 Fully continuous 30T/D waste plastic pyrolysis to diesel machine for sale
Our Pyrolysis Machine can convert waste plastic into fuel oil in normal pressure. the fuel oil can be refined throught the Oil Distillation Machine to the deisel, gasoline, and machine oil.Zero emission, high effiency, our Pyrolysis Plant not only can resolve the problem of the waste plastic and pollution,but also can bring substantial benefits for you.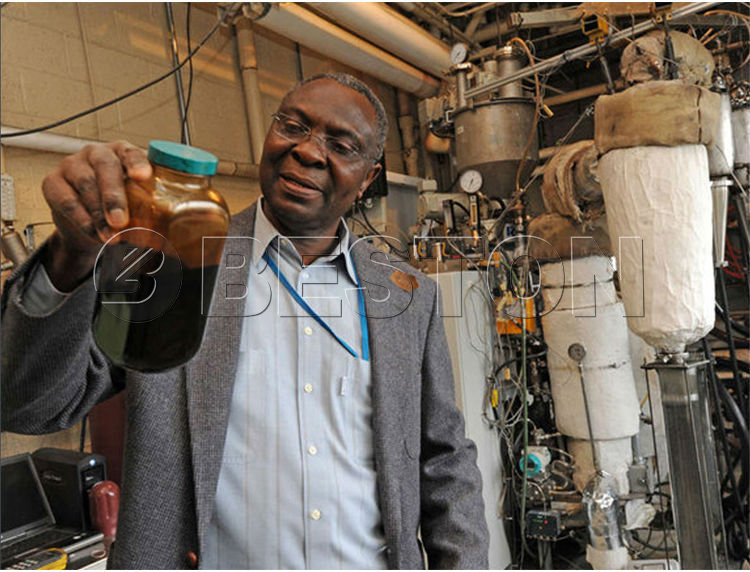 BLL-30 waste tire/plastic/rubber pyrolysis plant with capacity 30 T/D,  equipmented with safety device(alarm for over temperture and pressure, auto pressure releasing system, extra gas recycling system, fire fighting decvice) and advaced dedusting system(dust chenical removing tank, ceramic ring filtering system and alkali sprayers), which will guarantee safety and no pollution in production.
1.The 3D layout for BLL-30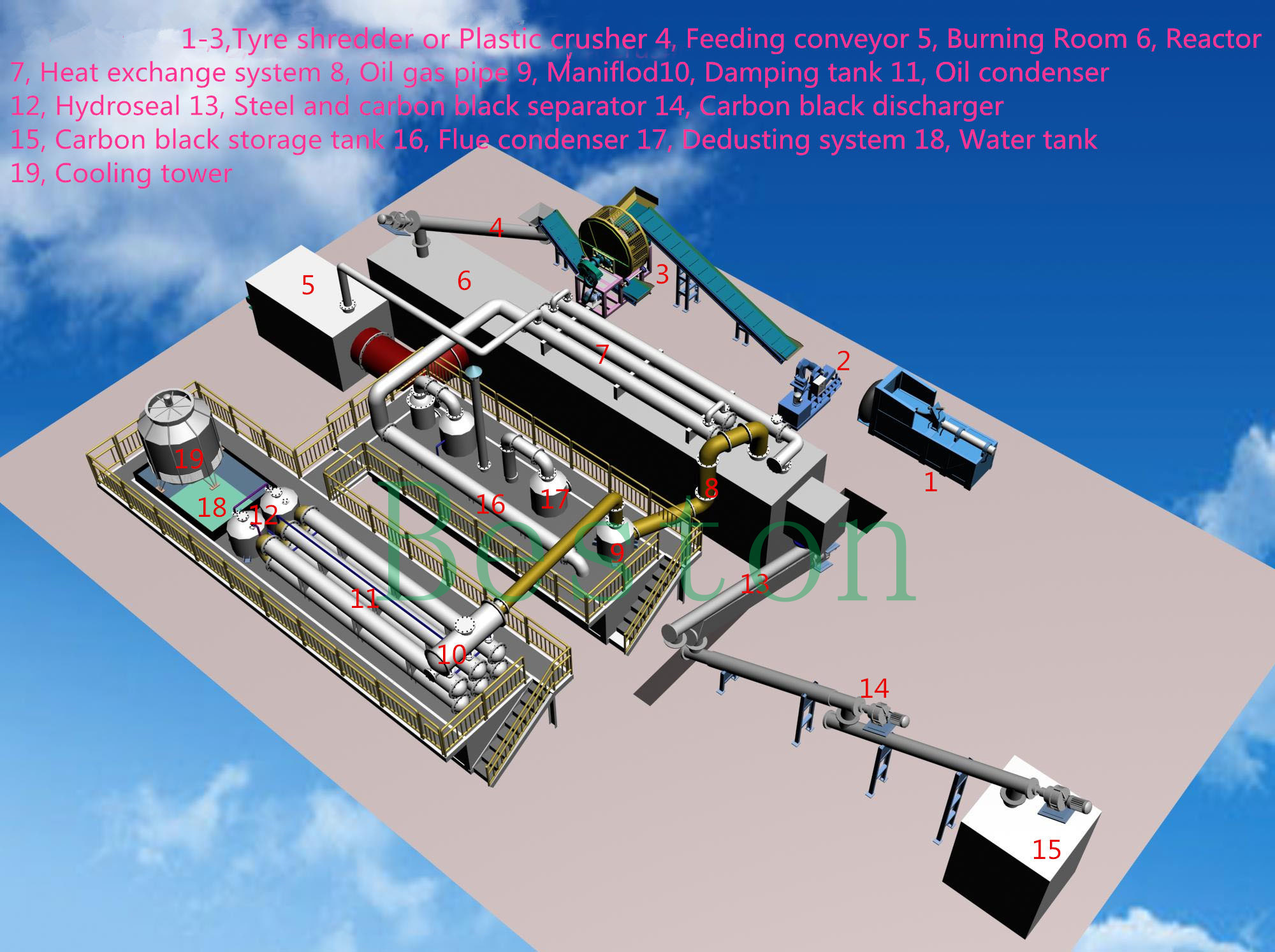 2.The output percentage and usage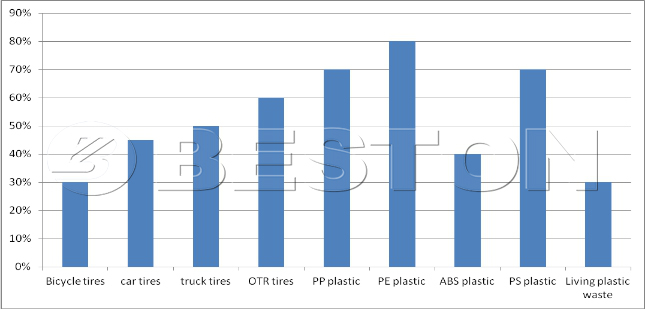 NO.

Name

Percentage

Usage

1

Tyre Oil

50%

make diesel and gasoline by use oil distillation machine

2

Carbon black

30%

make fine carbon by the carbon black grinding equipment

make carbon brick by briquetting equipment

3

Steel wire

12%

make steel bloom by hydraulic press-packing

4

Combustible gas

8%

can be as fuel heating the reactor

extra gas also be storage as fuel for other heating
3.Process flow chart for BLL-30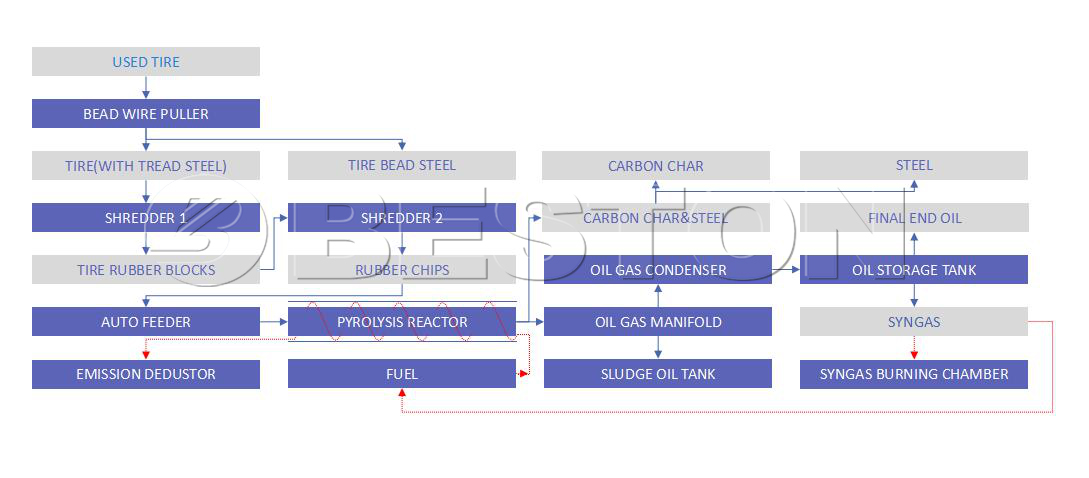 4.Advantages for BLL-30
♦ Basic configuration with mature manufacturing, installation and operating technology.   
♦ Rotary running that ensure the heating is efficient and energy saving.
♦ Convenient to feed material. 
♦ High efficient tubular condensing system.
♦ Last heat insulating layer with longer service time.
♦ EU standard emmission 
♦ Energy recycling and reusing design to save fuel
5.Technical parameters
Model

BLJ-6

BLJ-10

BLL-16

BLL-30

BLL-40

BLL-50

Daily capacity

6MT

10MT

20MT

30MT

40MT

50MT

Working method

Batch

Semi-continuous

Fully continuous

Operating pressure

Constant pressure

Reactor rotate speed

0.4 turn/minute

Not rotary type

Total power

24KW

30KW

54KW

53.6KW

62KW

84KW

Reactor size

D2.2*L5.1m

D2.8*L6.2m

D2.8*L7.1m

L12.5*W2.2*H2.5m

L12.5*W2.2*H2.5m

L12.5*W2.2*H2.5m

Space for mechine(L*W*H)

20*10*10m

25*15*10m

25*15*10m

20*15*10m

33*15*10m

33*15*10m
Free get the E-catalog of waste plastic pyrolysis plant!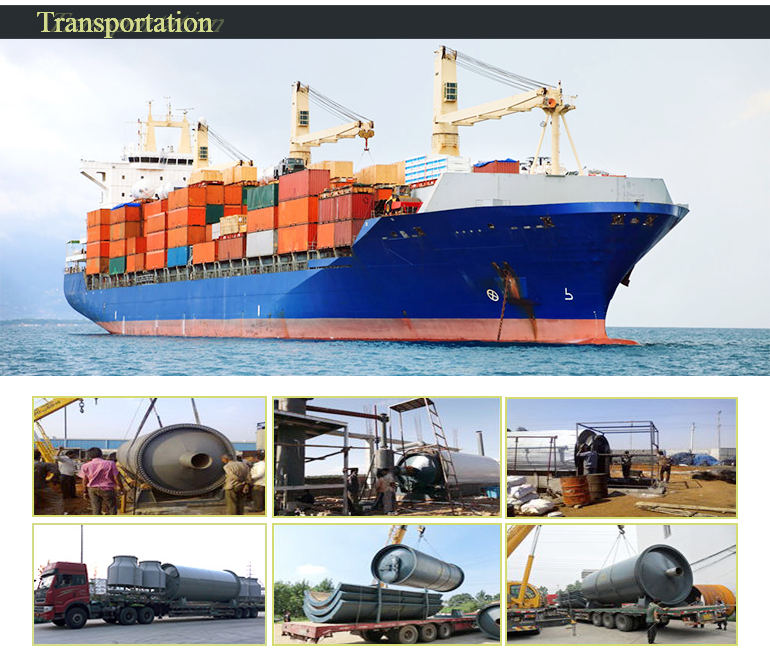 Packaging details:
usually needs 40HQ*3+40FR*1 for BLL-30 model
Delivery:
About 30 working days after your first deposit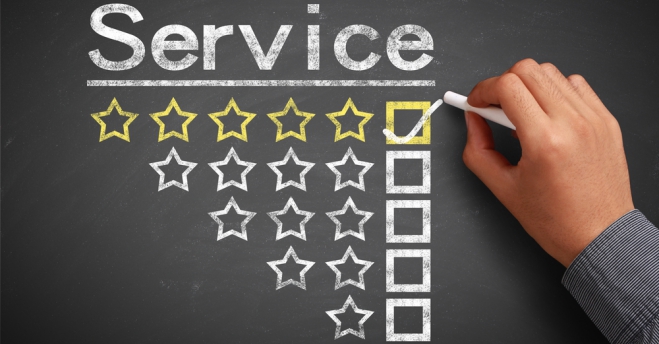 1.Design the installation drawings according to your site.
2.1 year warranty, engineers available to service at any time.
3.Periodical call visit, to make sure there is no problems of the equipment.
4.Design specific maintainence program according to different situation of your plant.
5.For each set of waste tire pyrolysis system, one technician will be sent to guide your installation, test the machine and train your workers. Besides, we will provide one month's service for free. 
Beston (Henan) machinery Co., Ltd. is an enterprise specializing in  sludge carbonization equipment,waste pyrolysis plant, oil distillation plant and carbon black processing plant. 
Having been in this field since 1998, abundant ecperience enable us to solve your any problems ,we promise you high-end products and first-class service.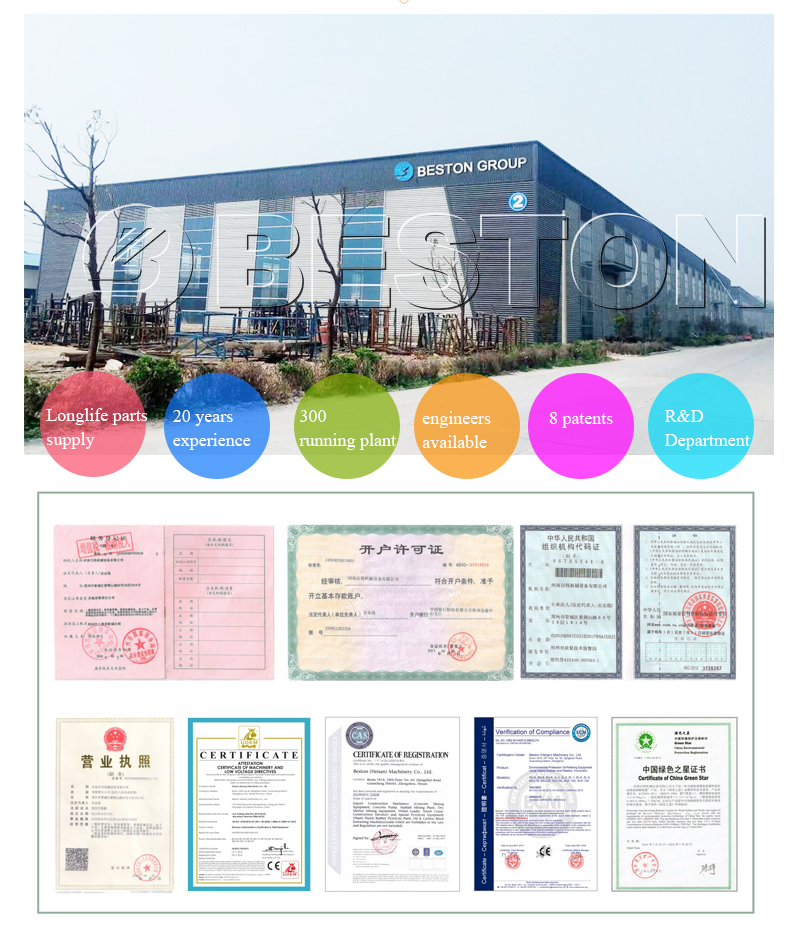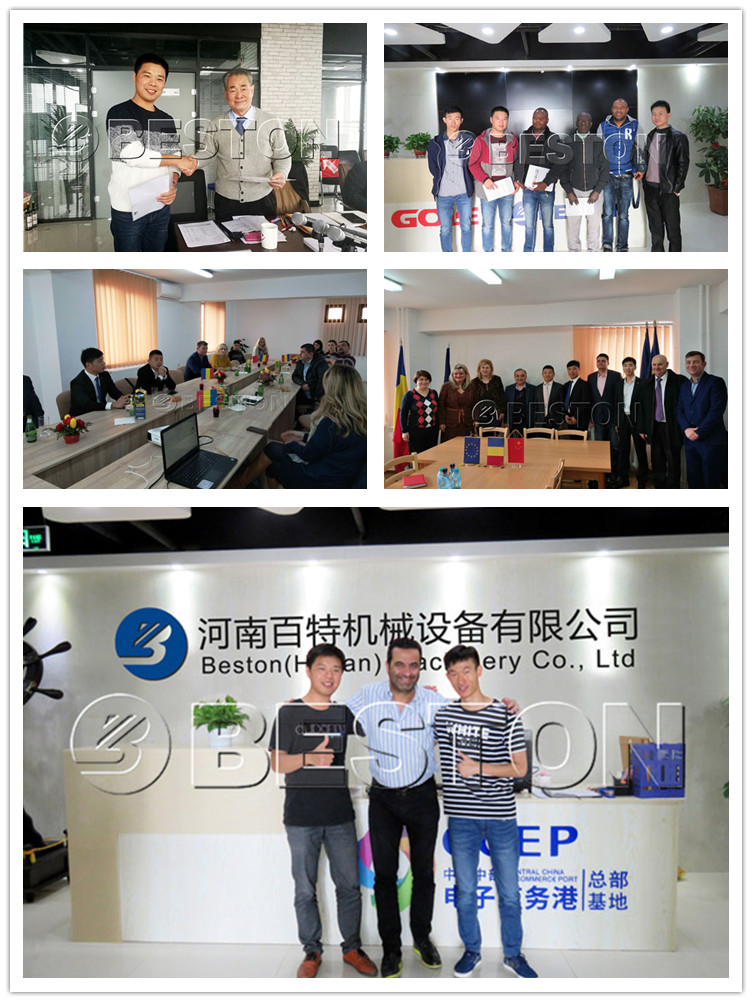 Welcome your visit and support to our waste plastic pyrolysis machine.
Hope to have the chance to cooperate with you in the near future.
Q: How you can clean the emission to meet environmental standard?
A: 3 layers of dedusting system-alkali liquor wasing+ceramic filtering+alkali liquor sprayers. Extra gas from reactor will be recycled into furnace for heating, it will be cleaned by specific device before to be burned of cause. Ash and odor are also well prevented as the pyrolysis system is totally sealed, sepcially for continuous running plants.
Q: Can tire and plastic be mixed to be processed?
A: Generally, we don't recommend you to mix them. Tire and plastic need different temperature and time to be processed. If you put them together, much fuel will be wasted. Besides, the quality and rate of final oil will also change.
Q: What's the difference between continuous pyrolysis plant and intermittent pyrolysis plant?
A: They are different in the following aspects:
For the continuous type, the feeding of raw materials and discharging of slag are both automatic. While for the intermittent type, these two processes are manual.
For the continuous type, the feeding hole is very small, so the pretreating system is needed to cut the raw materials into small piece. While the intermittent type does not need this device.
The continuous plant can operate for some time without stop. While for the intermittent plant, the reactor must be cooled before the second batch.
Q: What's the usage of the Pyrolysis oil? Can it be used in vehicles?
A: (1) The pyrolysis oil is fuel oil and can be used as fuel in some heavy industry factories, such as glass factory, power plant factory, aluminum factory and so on.
(2) If you want to use the oil in vehicles, you may need the distillation plant. It can distill the pyrolysis oil into diesel.
We can also supply:

                  Biomass Carbonization Furnace                                               Urban Garbage Sorting Plant
CLICK HERE!  Get more benefits for you!
Product Categories : Solid Waste Pyrolysis Machine > Waste Tire Pyrolysis Machine